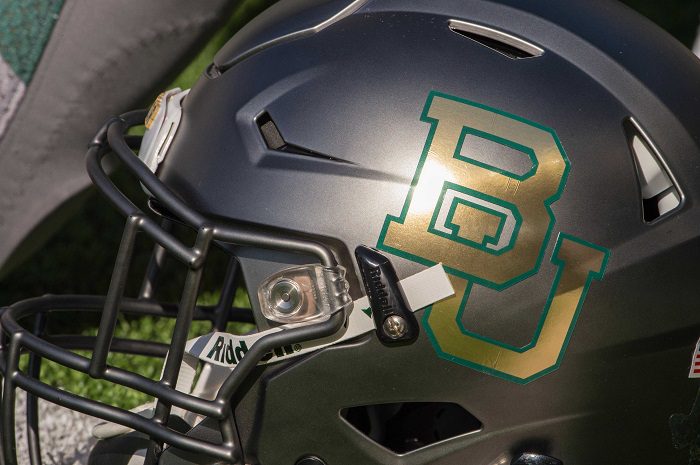 In what was the last news Baylor fans want to hear, the offensive line is getting even thinner. According to SicEm365, starting center Tanner Thrift has retired from football.
Thrift missed the spring game due to a knee injury suffered shortly before the game took place. Prior to that, he was listed as the team's starting center.
It's a huge blow for the Bears who are already battling a severe lack of depth on the offensive line. Baylor is now down to 5 offensive lineman listed on the post-spring depth chart, and is going to need a freshman group of six offensive linemen to mature quickly.
Tanner Thrift played in 31 career games for the Bears and made 3 starts during his time in Waco.
Baylor is expected to have a shot at graduate transfer Sunny Odogwu from Miami. He has made 14 starts over 3 years with the Hurricanes. Odogwu injured his ankle in Miami's 20-19 loss to Florida State on Oct. 8 and went on to miss the rest of the 2016 season. There's no doubt the Bears could use him even more than they already did 24 hours ago.
Comments
You must be a registered user to view and leave comments. Sign Up now!