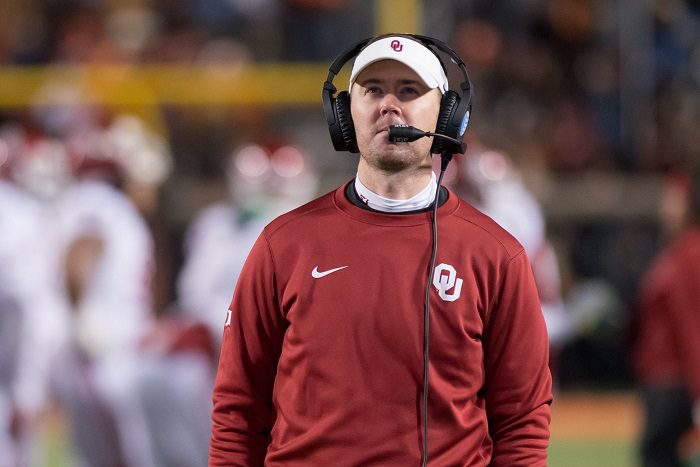 If you truly believe how quickly this entire Bob Stoops retirement came about, even Lincoln Riley claims he was in the dark until the day of. Now it does all make some sense since he said during the press conference his parents weren't there because of the short notice.
Riley was a guest on Friday with Tiki Barber and Andrew Bogusch on CBS Sports Radio, telling the hosts:
"It was sudden. I don't know how long it had been on his mind. I think that's a little bit more to him, but we've had a lot of talks over the last few years. He knew I wanted to be a head coach and knew I wanted to learn from him and be able to bounce things off him. So a lot of great talks. But you just never even imagine something like this. We had a visit a few days before and I knew there was a chance that might be possible. And yeah, each visit got a little bit more serious, and I found out officially three or four hours before we had the press conference. So when it happened, it happened quickly."
Comments
You must be a registered user to view and leave comments. Sign Up now!