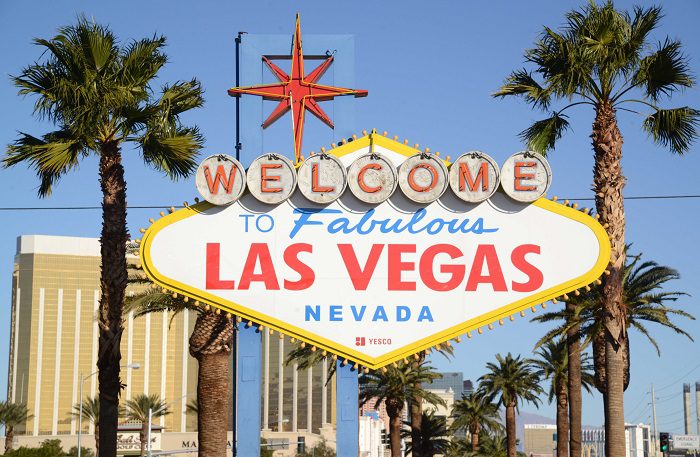 Our picks are brought to you by the folks at MYBOOKIE.AG – check them out for all your gambling and information needs. I use them and they have been a top-notch service to use in my experience so far this season! Enter promo code "Heartland" to receive a 100% sign-up bonus! 

Last week I went 2-2 on the picks, putting me at 15-14-3 on the season. Let's jump right into Week 7. Doubling down!
Iowa State vs. Kansas
While I sometimes miss out on the more favorable lines early in the week, sometimes waiting until late in the week can have its benefits. This game is case and point. Forecast for Saturday in Ames: 70% chance of rain Friday into Friday/Saturday overnight, with an 80% chance of thunderstorms on Saturday around kickoff time. While both teams want to throw it, they may have to run the ball more than they'd like in these conditions. Add to the fact that Iowa State and Kansas have both been better against the run than the pass, and I feel good about an under play. Also note: Kansas has hit the over in all five games this season. Can that streak really continue? Plus, the Jayhawks are much less likely to hit the over on the road, where the under has hit in 17 of their last 24 road games.
The Pick: UNDER 64.5

Kansas State vs. TCU
Scattered thunderstorms are expected across Manhattan, KS on Saturday as well, but a much less likely chance at about 30%. Weather aside, it looks like Alex Delton is getting the nod at quarterback for Kansas State, which means the Wildcats are more likely to run the ball than they usually are. Delton is a great runner, but did not appear to have the confidence throwing the ball in his handful of opportunities last week against Texas. Now they have to go up against the best run defense in the Big 12. TCU plays Kansas next week, so there is no way they are looking ahead of this game. Plus, Kansas State just doesn't look like itself this season. Their losses are to two slightly above average teams that they should have beaten. As usual, TCU is not getting enough respect.
The Pick: TCU -6
West Virginia vs. Texas Tech
This is another example of a reason I sometimes like to see how the line moves throughout the week. Tech opened up as a seven-point dog and gamblers piled onto the Red Raiders. Sometimes its as simple as people seeing a Top 25 team as an underdog against an unranked team. But we know that doesn't tell the story. WVU has two close losses, which both could have been wins, against two teams that are a combined 11-1 with the only loss coming against Clemson (Virginia Tech). Tech is good and improved, but they move into the Top 25 after smoking… Kansas?
West Virginia's defense has struggled much more against the run than the pass, which is good news against a Tech team that loves to throw the ball (although they did have more carries than passes last week against KU, but that's a major outlier). Plus, Tech has done a great job in the turnover department, but Will Grier has not committed more than one turnover in a game this season. Also, Lubbock to Morgantown is as brutal a trip as it gets. Tech hasn't had a bye week since Week 2 and is playing its third road game in the past four weeks.
The Pick: West Virginia -3.5 
Texas vs. Oklahoma
Ah, the Red River Rivalry, Shootout, Showdown, or whatever you want to call it these days. Here's the traditional thinking: OU gets upset by a 30-point dog last week, while Texas continues its good mojo with a win over Kansas State. So Vegas has this line much lower than it would've been earlier in the season, suckers will pick Texas and OU will blow out the Longhorns.
But here's my thing: Texas is playing better football right now. That's unquestionable. Oklahoma played a great game at Ohio State. But their two Big 12 games so far they've had to hold off Baylor and lost to Iowa State. Yes, Oklahoma is better than that, but does that mean they will blow out Texas? I don't see any reason to believe they will. Texas has played better football the past 2-3 weeks against better competition. I'm not concerned about Sam Ehlinger because he's already played in a pair of overtime games, including a road match up against Top 5 USC. Also, Tom Herman has traditionally gotten his teams to play up for big games and I don't see why this game would be any different. Lastly, as bad as Texas has been lately, they are 4-1 against the spread against OU in their last five games.
The Pick: Texas +9

Oklahoma State vs. Baylor
I get it, Baylor isn't very good, and people will simply see their 0-5 record with losses to Liberty and UTSA and assume a thrashing is coming against Oklahoma State. But keep note: In their last three games against Duke, Oklahoma and Kansas State, all teams who have spent time this season ranked, the Bears have been within a score in the final quarter, including twice having the ball to take the lead in the closing minutes of the game.
Baylor is also getting healthy at the right time, returning the running back duo of Terence Williams and JaMycal Hasty this week in Stillwater. Both teams are coming off bye weeks and have had plenty of time to prepare, but it is Homecoming Weekend in Stillwater, which could create some unnecessary distractions for Oklahoma State players and coaches.
The Pick: Baylor +26