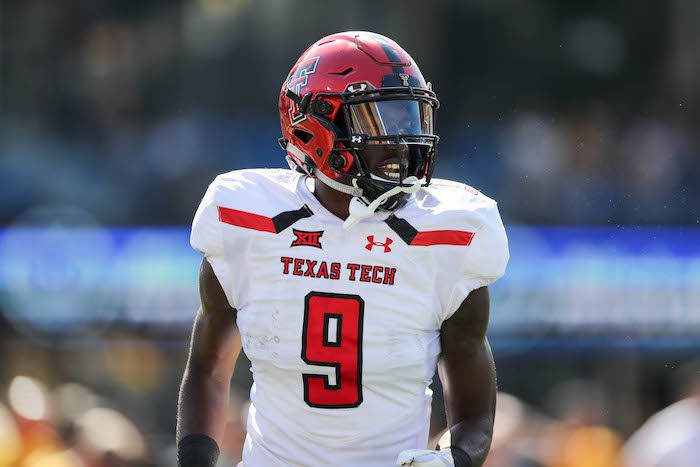 College football can bring out the worst in some fans. That happen to Texas Tech wide receiver T.J. Vasher in a Facebook message from a West Virginia fan.
Vasher has since deleted the tweet, but I've learned my lesson in these instances so I took a screenshot.
Ridiculous and unacceptable. I'm find with people like Vasher exposing these cowards who are either ignorant or dumb enough to think these private messages can't be shared with the world to make them look like the scum that they are.
King's profile says he works as a corrections officer in West Virginia. As I said, I'm not a lawyer, but considering he's a state employee, it's probably much harder to fire him than if he were an employee of a private company. Either way, I wouldn't want this guy anywhere near my workforce.
UPDATE: I was WRONG. King was fired.
RRS contacted WV Dept. of Corrections for comment. They were unaware of incident and have since confirmed that King has been fired. https://t.co/HObTsF8lD2

— RedRaiderSports.com (@RedRaiderSports) October 17, 2017

One of the many responses Vasher received was spot on:
Unreal and sad world we live in! He's mad cause you embarrassed the CBs all day!

— TR3Y MERCHANT (@trey_merchant) October 17, 2017
Vasher went off against the Mountaineers with a career-high 113 receiving yards and two touchdowns.
Obviously the P.O.S. West Virginia fan doesn't represent 99.9% of the Mountaineers' fan base, but it's more than disappointing to see stories like this out there.
As Vasher said best in his tweet, "it's 2017, bruh."