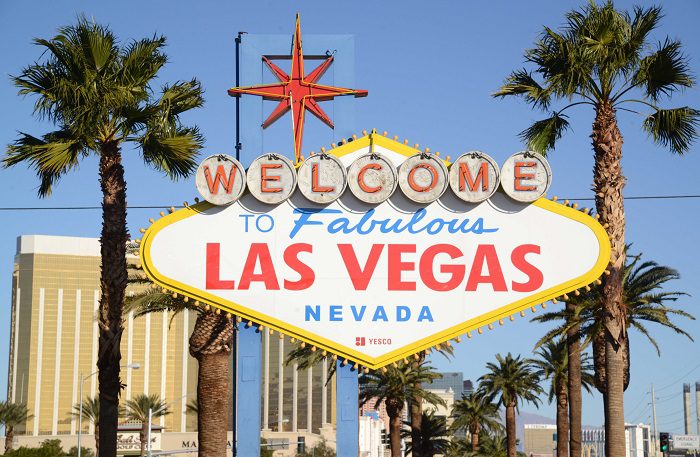 Our picks are brought to you by the folks at MYBOOKIE.AG – check them out for all your gambling and information needs. I use them and they have been a top-notch service to use in my experience so far this season! Enter promo code "Heartland" to receive a 100% sign-up bonus! 

Last week I went 4-1 on the picks, putting me at 19-15-3 on the season. Let's jump right into Week 8!
Texas Tech vs. Iowa State
Both these teams have been beasts against the spread this season, with each team going 4-1-1. But Iowa State has been playing the better football on both sides of the ball. Kyle Kempt has stepped in for Jacob Park and been very efficient, with 4 touchdowns to zero interceptions. Tech has made its living in turnover margin, leading the Big 12 at +9. But since conference play started they are +2, which is tied for second in the Big 12, with Iowa State. Tech is coming off a brutal second half against West Virginia where its secondary reverted back to 2016 form. Iowa State is 11-4-1 in its last 16 games ATS and 4-2 ATS in its last six road games. Also note: 66% of the money is coming in on the Red Raiders and the spread is growing. But because of that I now get the Cyclones with a touchdown? Sign me up.
The Pick: Iowa State +7

Texas vs. Oklahoma State
Since the opening loss to Maryland, Texas is 5-0 against the spread. Also there is a key match up here that favors Texas: the Longhorns are getting to the quarterback, leading the Big 12 with 9 sacks since conference play began. Oklahoma State's offensive line has been banged up for the better part of a month and the Longhorns will try to exploit that on Saturday afternoon, similar to how TCU did a couple of weeks ago. Right tackle Zachary Crabtree missed the TCU game for Oklahoma State, but his toe is still a work in progress.
Plus this Texas defense has really come on strong, holding every single opponent below its season average in total offense and scoring throughout the first half of the season (except for Maryland). Plus the offense under Sam Ehlinger has been far more explosive, averaging nearly 500 yards per game, compared to under 400 with Buechele. The problem for Texas has been slow starts, which they need to avoid on offense. They were a couple of late plays away from wins over USC and OU, and are close to getting over that hump.
The Pick: Texas +7
Kansas State vs. Oklahoma
Death, taxes and Oklahoma winning in Manhattan, Kansas. It's been over 20 years since OU lost to Kansas State on the road. Everyone is counting out Bill Snyder and the Wildcats this weekend. Over 75% of the money is coming in on the Sooners. That scares me.
There is plenty of reason to think OU is going to roll in this game based on how pedestrian the Kansas State offense looked last week. But TCU boasts the best defense in the Big 12, so maybe we take that with a grain of salt when the OU defense hasn't been as stout. Plus, Jesse Ertz might play this week, and if not, Alex Delton will have more success than he did against TCU.
Plus, OU is coming off a hard-fought win against Texas that saw Mayfield and several plays exhausted after the emotional win. Now they go back on the road, while Kansas State plays its second-straight home game. Other concerns for OU include the Sooners being the most penalized team in the Big 12, along with being -2 in turnover margin and having the second-worst kickoff coverage in the conference (all since Big 12 play started).
It's mostly a gut decision here, but I'm rolling with the two touchowns and Bill Snyder just when everyone starts counting him out.
The Pick: Kansas State +14
TCU vs. Kansas
I hate these ridiculous spreads. Kansas is actually 5-0 in its last five games against the Horned Frogs. But what is the logical reason to go with the Jayhawks, who are getting blown out by 40+ in their last two games? KU's defense didn't play horribly last week, only allowing one scoring drive of more than 35 yards against Iowa State. Often times it was short fields and or special teams miscues. So maybe this defensive line is starting to figure it out.
So, I'm going to roll with the under. There is a 90% chance of thunderstorms on Saturday. It's going to be a soggy game, both teams will try to establish the run. TCU has the best run defense in the conference and KU had less than 106 yards of total offense last week against Iowa State. Oh, and KU's best running back Khalil Herbert is questionable with a hamstring injury.
The Pick: UNDER 60

Baylor vs. West Virginia
Baylor is back home for the first time in nearly a month when it gave the Sooners reason to sweat. Despite a rough week against Oklahoma State, the line has moved in Baylor's favor. Why? I'm not sure. WVU is just as explosive as Oklahoma State, with a quarterback who's playing just as well and weapons at the skill positions that match up with the Pokes. The Mountaineers might be caught looking ahead to Oklahoma State next week, but I don't think it will matter. It's homecoming weekend for the Bears, which can cause some distractions for a young team. The Mountaineers come in behind Will Grier and take care of business as he picks apart a young secondary that allowing 470 passing yards last week. I'm not going to overcomplicate this or read too much into why some big money is apparently coming in on the Bears.
The Pick: West Virginia -9