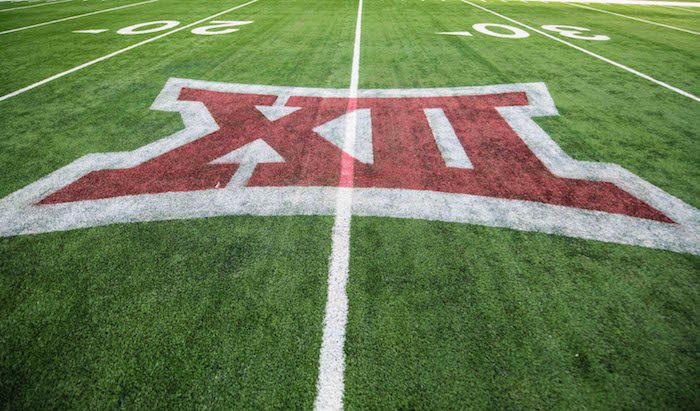 The voters in the Associated Press poll must not be watching the same college football landscape we are. The Big 12 Conference received a complete lack of respect, and so did the Miami Hurricanes this week.
Oklahoma Sooners
In one of the biggest games this season, Oklahoma completely dominated Ohio State in their own house. Despite this, Ohio State is ranked sixth and the Sooners are tenth. Sure, the Sooners lost to Iowa State. But guess what? This Cyclones team is a helluva lot better than anyone Ohio State has defeated this year. Not to mention, Oklahoma literally could not prepare for the quarterback Iowa State started. The Cyclones gave walk-on quarterback Kyle Kempt his first start. He's been phenonomal ever since and the Cyclones are 3-0 in games in which Kempt starts, including two conference road victories against teams who have winning records.
Yet, the voters of the Associated Press seem to believe victories over Army, UNLV, Rutgers, Maryland and Nebraska outweigh Oklahoma's schedule this season. UNLV made history by becoming the biggest favorite ever to lose a game earlier this season when HBCU Howard of the MEAC upset the Rebels in Las Vegas. Rutgers lost to MAC bottom feeder Eastern Michigan at home. Nebraska's so bad, they recently replaced their athletic director. Huskers fans are clamoring for Mike Leach or Scott Frost to replace Mike Riley. Army has yet to defeat a team with a winning record. Two of Indiana's three wins have come against teams without an FBS victory this season (Charleston Southern, Georgia Southern), and Maryland hasn't been competitive for the past three weeks. Having Ohio State over Oklahoma is a complete joke. The Buckeyes record might say top 10, but this program isn't even top 15. Penn State is going to embarrass Ohio State this weekend in front of a national audience.
TCU Horned Frogs
TCU is No.4 behind Georgia. I can somewaht live with this, except for the fact Georgia's living off a 1-point victory in South Bend over the Golden Domers. First off, Georgia's conference schedule has been more of a joke than Kansas football this season. The Bulldogs best victory has come against Mississippi State. Outside of that, Georgia has beaten up on miniature cupcakes Missouri, Tennessee and Vanderbilt. The Bulldogs have also defeated Appalachian State, who would likely lose to SMU. The Horned Frogs defeated SMU, who is currently competing for a division championship in the American Athletic Conference. Additionally, the Horned Frogs went to Fayetteville and humiliated Arkansas. They also have a road victory against early Big 12 favorite Oklahoma State and held their own against a solid West Virginia team.
 Miami Hurricanes
If Oklahoma's loss is so bad, then why is Oklahoma State ranked below them? The only loss the Cowboys have suffered has come at the hands of unbeaten TCU. Let's face it, the Associated Press is drinking the ESPN kool-aid. They have two SEC teams in the top three. Clemson and Ohio State are ahead of unbeaten Miami (FL). They don't want to give TCU the recognition they deserve. Clemson lost to Syracuse. Syracuse lost at home to Middle Tennessee State. The Blue Raiders are a dismal 3-5 this season, and were just embarrassed at home by Marshall. Why isn't Marshall in the top 10? Marshall's only loss has come on the road against a one-loss North Carolina State team. The Thundering Herd received exactly one whopping vote this week. Please explain to me how Clemson is better than Miami (FL) and Oklahoma. Clemson never had a lead in the Carrier Dome, even before Kelly Bryant's injury. The Orange dominated the entire game, and AP voters are using Bryant's injury as a lame excuse. Clemson was exposed. Oklahoma is better.
Iowa State Cyclones
As a consolation, Iowa State is now in the polls. We still don't know exactly how good this Cyclones team is. However, they are performing at a high level and are now in the discussion to sneak into the Big 12 Championship Game. Matt Campbell's team has conference road victories against Oklahoma and Texas Tech. Their losses have come by a total of 13 points against Iowa and Texas. As I wrote earlier this season, Iowa State is better than Iowa. Matt Campbell's play calling cost the Cyclones that game. Despite two losses against Power 5 Conference teams, LSU is somehow deemed a better team. Yes, that same LSU team who lost its homecoming game to Troy. We're talking about the same Troy team who lost to South Alabama 19-8. Oklahoma State destroyed South Alabama 44-7 in Mobile.
If the Associated Press continues to vote in the style ESPN markets, they might as well just pay their writers to do recaps of SportsCenter rather than sending them to the games. This week's poll is a joke and it will likely continue to be a joke after Georgia slaughters Florida in the World's Largest Outdoor Cocktail Party this weekend.
In the words of the late, great Rodney Dangerfield, "That's the story of my (the Big 12) life. I get no respect."