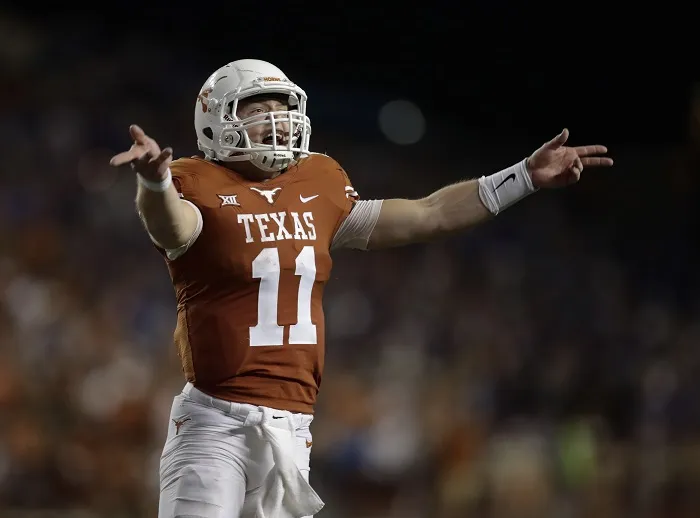 The Texas Longhorns may possibly be without true freshman starting quarterback Sam Ehlinger, who was placed in concussion protocol on Monday.

It's not clear when the hit took place, but it was obviously in Saturday's game against Oklahoma State.
"I have no idea [when Ehlinger suffered the head injury]," Herman said Monday. "It was something that came up after the game and really after media stuff that he did postgame. That's when the medical guys kind of noticed something off and he was complaining a little bit. They evaluated him at that point, sent him home. Nothing concrete at that point Saturday night, gave him 24 hours.
Ehlinger has taken a beating in recent weeks averaging nearly 19 carries per game the last three games, a ridiculous number for a young quarterback (cough, cough, Tim Beck). Hell, for any quarterback.

Despite taking a hard hit against the Oklahoma Sooners the week prior, Herman said that had nothing to do with Ehlinger's issues this week, saying, "My understanding is he was cleared, symptom-free, the entire week after the Oklahoma game. Obviously he was cleared enough to go back in the game. And at some point, during the game against Oklahoma State, something happened."
If Ehlinger can't play, Texas goes back to Shane Buechele under center, won won the starting job out of camp and started two games this season. Buchele has completed 69% of his passes this season with three touchdowns to two interceptions.