Baylor Bears
Quarterback Anu Solomon withdraws from Baylor over concussion issues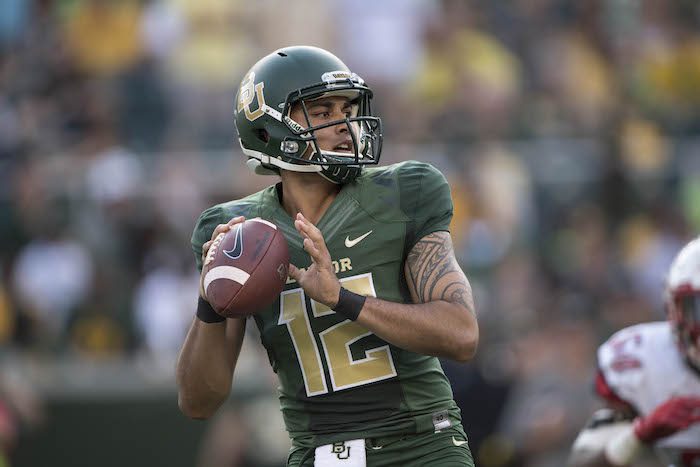 Anu Solomon came to Baylor with high hopes he could help an offense that was in need of some talent and leadership. Unfortunately, that never transpired as Solomon left the second game of the season against UTSA with a concussion. He hasn't played since and now Solomon has taken a medical withdrawal from Baylor.
Baylor coach Matt Rhule said during his weekly press conference that Solomon has been struggling in class because of concussion side effects. He has withdrawn from graduate school to avoid failing.
Since Solomon suffered his concussion, Zach Smith entered as the quarterback, taking over a role he held towards the end of last season. Smith has had mixed results, completing 53% of his passes for 1458 yards with eight touchdowns to seven interceptions. Rhule even turned to true freshman Charlie Brewer two weeks ago, who is getting more consistent playing time. Brewer is completing 60% of his passes for 331 yards, along with two touchdowns to one interception.
The 22-year-old Arizona transfer was 24 of 55 for 399 yards, four touchdowns and two interceptions as Baylor's starter before entering the protocol.
We wish him the best in his recovery from the side effects from his concussion.