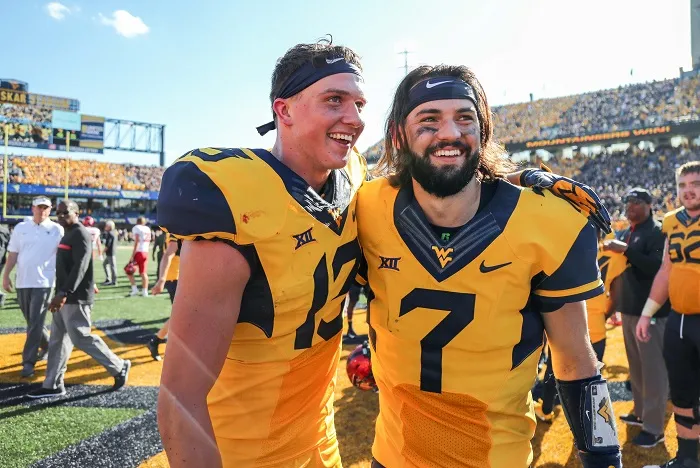 It was a lot of fun talking with West Virginia Mountaineers wide receiver David Sills who has burst into the scene this year with 18 touchdown catches. We talked about trying to keep the team in good spirits after Will Grier's injury. Plus, what was his initial reaction to seeing Grier's finger pointing sideways?
Also, we discussed whether or not he regrets leaving Morgantown for a year to play quarterback and what the moment was that he realized his future was back at wide receiver. Last but not least, how can WVU pull off the upset over Oklahoma this weekend?
All that and more in our chat with David Sills. Enjoy!