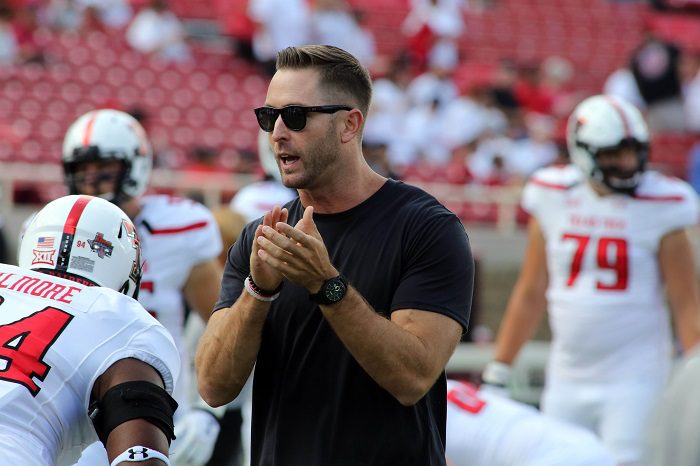 There has been much chatter as to whether or not Kliff Kingsbury would return as Texas Tech's head coach in 2018. Some thought he had to beat Texas and make a both game, others thought his fate was decided either way.
Texas Tech Athletic Director Kirby Hocutt said after Texas Tech's dramatic 27-23 win in Austin that Kingsbury will return for the 2018 season, adding, "Kliff has led this program the right way. We're not where we want to be, but we're not far off."

The Red Raiders clinched a bowl berth with their win over Texas. It's the third bowl game the program has made under Kingsbury in his five years leading the program.
Kingsbury is now 30-32 over his tenure in Lubbock and a 16-30 mark in Big 12 conference play.
I've been torn on Kingsbury and what Tech should do, but I'm not shocked by the decision. Tech is so desperate for Kingsbury to succeed as the hometown kid. And considering they've basically allowed Kingsbury to learn on their watch, if they think he's close to turning the corner as a head coach, it makes complete sense.
I'm happy for Kingsbury and really hope he can make Tech a consistent winner moving forward. He deserves it, as do Texas Tech fans.