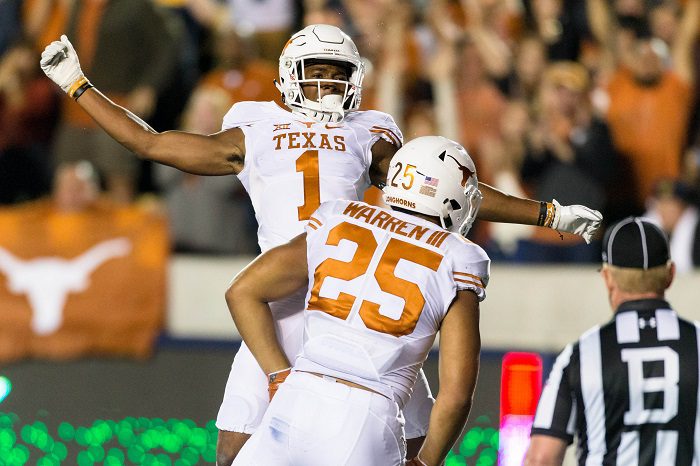 It's unofficially the offseason for some teams. Yes, there are bowl games to be played, but for those not considered for the College Football Playoff or even a New Year's Six bowl, then many teams and players will begin offseason prep.
Well that began on Monday for the Texas Longhorns, when it was reported that Chris Warren III would seek to transfer from the University of Texas. The news was first reported by Jason Suchomel of Orange Bloods.
Warren burst onto the scene during his freshman year in 2015, racking up 470 yards on 71 carries, good for 6.6 yards per carry, plus four touchdowns. Last season he finished with 62 carries and 366 yards in the first four games. He then suffered and injury and was out of the rest of the season, when D'Onta Foreman stepped up and won the Doak Walker award as the nation's top running back. This season, Warren saw limited time in a crowded backfield, rushing for 314 yards on 71 carries.
Warren only had four carries over the final four games, none in the last two, as he was transitioned from running back to tight end. He had a 20-yard touchdown reception against West Virginia two weeks ago.
The Longhorns' backfield was a game of musical chairs all season long, but it appears as if freshman Daniel Young will go into the offseason as RB1. 58 of Young's 69 carries came in the last four games of the season. Young, Kyle Porter, and Toneil Carter shared the majority of the carries over the final weeks of the regular season.