Oklahoma Sooners
Big 12 conference championship ranks third in viewership of Power 5 conferences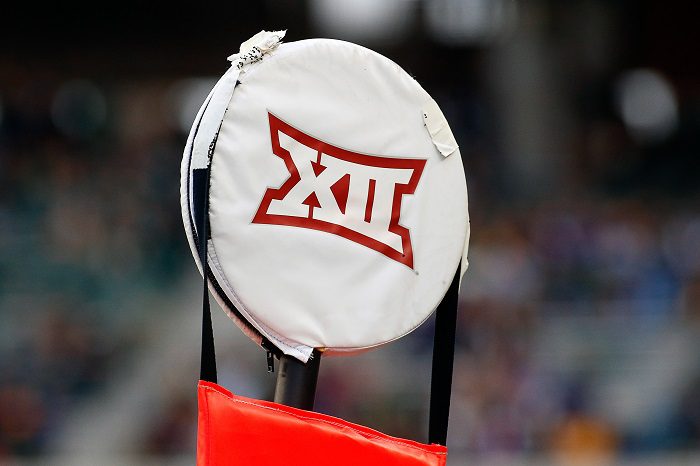 The numbers are in and the return of the Big 12 championship game proved to be a success in terms of viewership. It wasn't a great game and it kicked off at 12:30 E.T., but Oklahoma's 41-17 win over TCU in the return of a Big 12 title game for the first time in seven years drew 5.896 million viewers on FOX, according to Sports TV Ratings.
Here's how all the numbers conference title games on Saturday looked:
SEC, CBS: 13.466 million
B1G, FOX: 12.918M
Big 12, FOX: 5.896M
ACC, ABC: 5.428M
AAC, ABC: 3.385M
The Pac-12 is missing from this list, but that game was played on Friday night. There is no way the USC-Stanford game cracked the top three given the time slot, day of the week, and general lack of passion for Pac-12 football compared to the other Power 5 conferences.
When considering the kick off time for the Big 12, the fact that TCU is not a national brand, and that it was not a win-and-in situation for both teams (like the ACC and SEC was), these are impressive numbers. The Big 12 did better than the ACC, which was in prime time. Granted, the ACC went up against the Big 10, but still the ACC was essentially a national quarterfinal game between Clemson and Miami.
The SEC led the way, which is not shocking, considering it was also a essentially a quarterfinal game between Georgia and Auburn. Plus, the SEC was a standalone game with no competition and a mid-afternoon time slot.
For those wondering, this is why the Big 12 is likely stuck with this early kick off time for the foreseeable future. We know the Big 12 doesn't get the respect of the other conferences, so it's not getting primetime and they wouldn't put it up against the SEC. Friday night with the Pac-12? No thanks. 12:30 E.T. Saturday makes the most sense for the time being.