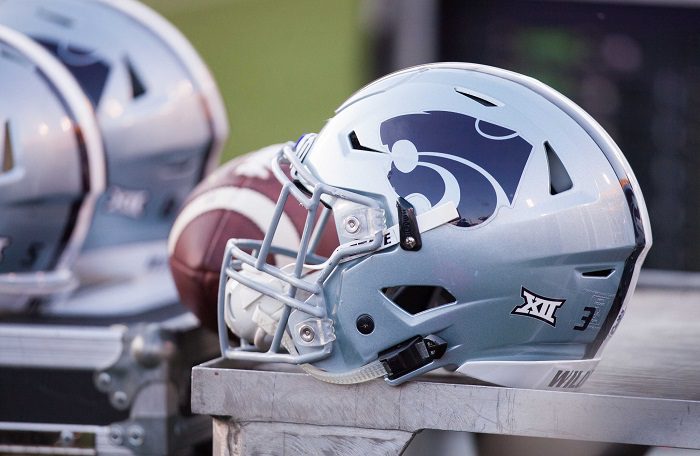 Kansas State is officially in the market for a new coach, well, coordinator. Dana Dimel is leaving his post as offensive coordinator of the Wildcats to become the head football coach at UTEP.

Dimel has spent a large part of his career with Bill Snyder in Manhattan. He came with Snyder to Kansas State in 1987 and stayed through 1996. He then spent three seasons as the head coach at Wyoming, going 7-6, 8-3 and 7-4. That led to the head coaching job at Houston from 2000 to 2002. It was a mostly disappointing tenure, including an 0-11 season in 2001, the worst in Cougars' history. He finished up the three seasons with an 8-26 record and 5-17 in Conference USA action.
After a couple of years off, Dimel spent time at Arizona as the tight ends and running backs coach, before coming back to Manhattan in 2009 as the co-offensive coordinator and running backs coach. Under Dimel's tutelage, he helped Collin Klein become a Heisman finalist during the 2012 season.
"We will work diligently to elevate UTEP football to the highest level in Conference USA," Dimel said in a statement. "Having been a part of a major turnaround at Kansas State and having the success we did at Wyoming, I'm just really excited about the leadership challenge that's ahead."

It was a tough season on and off the field for the UTEP Miners. Former coach Sean Kugler resigned after the team started 0-5 this season and was replaced by Mike Price on an interim basis. The Miners finished 0-12.
My two cents: This is a curious move for all parties involved. If I'm UTEP, do I really want someone on the back nine of their career? Or would I be looking for an up and comer? Strange. As for Dimel, his son, Winston, the starting fullback has one more year left with the program. To leave the program he is coaching his son at to go coach the UTEP Miners, when the reality is Dimel's dreams of being a coach at a major Power 5 program have likely been over for years, makes little sense.
The whole thing doesn't pass the smell test…