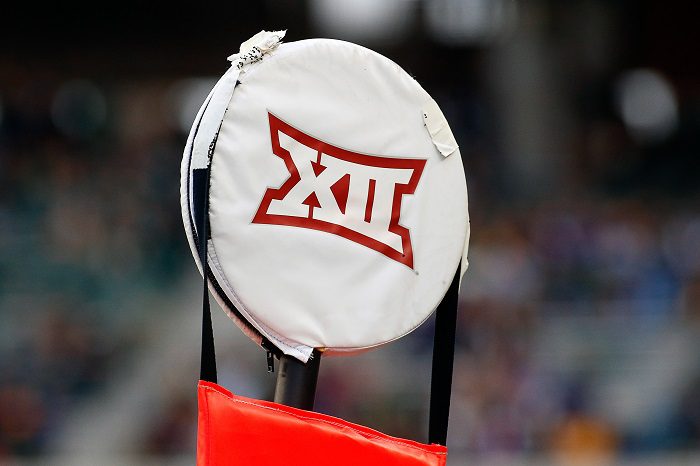 The College Football Awards took place Thursday night in Atlanta, Georgia, and the Big 12 was very well represented, with multiple winners. Here's what you need to know on the Big 12 winners. Of the 10 awards (if you include the Hoddy), the Big 12 won five of the awards. Well done, gentlemen!
Davey O'Brien Award (best quarterback)
Winner: Baker Mayfield, Oklahoma Sooners
Tidbit: Mayfield joins fellow Sooners Jason White (2003-2004) and Sam Bradford (2008) as winners of the award.
Maxwell Award (player of the year)
Winner: Baker Mayfield, Oklahoma Sooners
Tidbit: Baker Mayfield is the third Sooner to win the Maxwell Award (Tommy McDonald, 1956, Jason White, 2004).
Biletnikoff Award (best wide receiver)
James Washington, Oklahoma State
Tidbit: The Cowboys have the most Biletnikoff award winners (Justin Blackmon, 2x). It's the third straight year the Big 12 has won the award (Corey Coleman, Dede Westbrook).
Ray Guy Award (best kicker)
Michael Dickson, Texas Longhorns 
Tidbit: Dickson in the first player from Texas to win the award, and the first player in the Big 12 to win the award since 2008 (Matt Fodge, Oklahoma State). Dickson is the fourth straight Aussie to win the award as well.
Hoddy Award (best holder)
Connor McGinnis, Oklahoma Sooners
Tidbit: Baker Mayfield accepted the somewhat joke of an award (it's only in its third year). "Shoutout to Connor, he really deserves it," said Mayfield. Go look up the video McGinnis had made that aired on ESPN during the show. Very funny.