TCU Horned Frogs
Despite lost of Chris Del Conte, TCU in position to keep thriving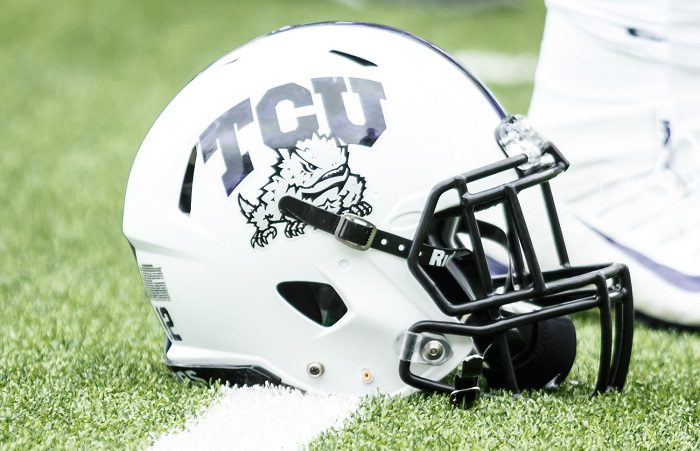 When the news broke in the early evening on Saturday that TCU athletic director Chris Del Conte was leaving TCU for the same job at Texas, Horned Frogs fans were understandably shocked and disappointed. While that is an understandable reaction to have, as the initial wounds of betrayal heal, the big picture is still roses for the TCU athletic department.

First off, this is a reminder that college sports is still big business, and not just for the head coaches, but for folks in the administrative side as well. A seven-year deal for $1.3 million per year is difficult to turn down. And like it or not, with Texas' budget and funds, many consider it a top 3 job in the country. Over two years ago, Del Conte reportedly turned down the Texas job, but obviously something changed.
Was it time for a new challenge? As he basically accomplished everything there is to accomplish at TCU. Was it just a money grab? Change of scenery?
Among Del Conte's biggest accomplishments at TCU were getting the Horned Frogs into the Big 12 Conference and over $300 million in construction projects that were all donor funded. The TCU athletic department is in zero debt.
Then there was on the field, where he told the Star-Telegram on Saturday night, "When TCU hired me they said, 'Can you get us into a BCS conference and can you build us a new stadium. We did that. I had the best job in America. And, with Gary Patterson, Jamie Dixon and Jim Schlossnagle, and all of the other great coaches and Chancellor Boschini, TCU is set. I really think we have built one of the best athletic departments in the country. We did everything we set out to do. We blew it out of the water. I mean, what else is left?"
He's right. What else is left? TCU has, arguably, the best three-headed monster for head coaches in the three major men's sports. Oh, and there was that contract extension through for Gary Patterson just weeks ago. Consider that Del Conte's parting gift for TCU. And damn, it's a good one.

Understandably, TCU fans see Gary Patterson tell the fan base that this really is his dream job and clearly has shown little to no signs of leaving in recent years. Patterson spoiled them. TCU is an incredible job for anyone in collegiate athletics, but Texas is, well Texas. Especially if you're in the business side of the athletics.
The latest numbers from USA Today had Conte making $700,000 per year. Sure, it's a helluva salary. But a chance to nearly double that? With a new challenge? That's hard to turn down. I think if we all take a step back and try to look at it objectively, it's easier to understand.
That doesn't mean Horned Frog Nation has to like it, but simply understand it.
TCU fans should be extremely grateful that Chris Del Conte took over the position in October 2009. He's done an incredible job in Fort Worth and it's very possible these athletic teams and the entire department would not be where it is today without him.
Lastly, because of Del Conte, whoever takes over the job next will simply have to keep the ship steered in the right direction. No overhauls needed. It's become an easier and more attractive job because of the successes of Chris Del Conte.