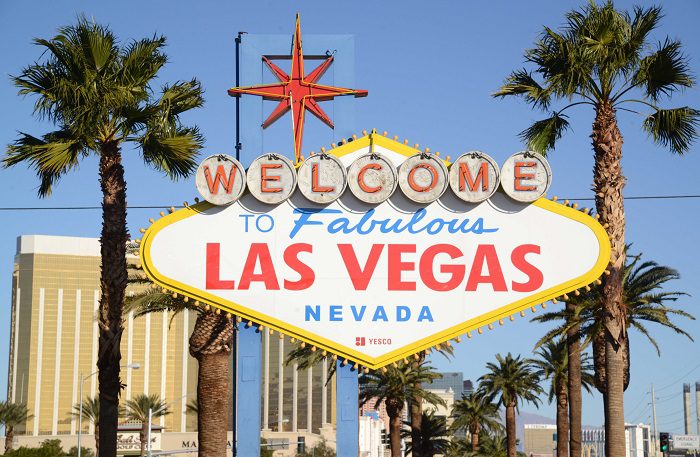 So we closed the regular season, including the Big 12 championship game at 29-35-3. Considering we were 19-15-3 on the season at one point, I'm especially ashamed at how poorly the year ended. But after some time off, I feel rejuvenated and confident in a lot of these picks.
I will continue to update the picks as the bowls get closer within this same thread, so keep coming back to this page for updated bowls with their respective picks!
And if you want a great site to place your picks, go check out BetNow.EU !
Birmingham Bowl
Texas Tech is just happy to be here after their miraculous comeback against Texas. Meantime, USF wants to send its 14 seniors on the two deep out on a high note. USF has a strong defensive line that led the AAC with 33 sacks highlighted by Bruce Hector and Mike Love and they should feast on TTU's weak offensive line. Throw in the fact that Charlie Strong knows Texas Tech from his Big 12 days and Group of 5 teams, especially the AAC, which has made up the term "Power 6 conferences", will be motivated to beat a Power 5 opponent.
The Pick: USF -3
Heart of Dallas Bowl
West Virginia is going into this game without Will Grier and Justin Crawford. The offense looked pretty poor under Chris Chugunov for 7 quarters. I don't see how this game is any different. Plus, WVU's defense was disappointing all season long, especially the running defense. Utah RB Zack Moss is the first Utes freshman or sophomore to rush for 1,000 yards in a season in 26 seasons. He should have a big afternoon against the Mountaineers. Also note, Utah lost three games to Top 25 teams (USC, Washington and Washington State), by a combined 12 points. The wise guys like the Utes as well. Over 50% of the money coming in on the Mountaineers, but the line has grown in favor of Utah. I'm also all on the Utes here.
The Pick: Utah -6.5
Cactus Bowl
So, no Josh Rosen for UCLA and the line blows up from K-State -2.5 to -6.5. It's tempting to pull for the Bruins with the points, but I'm not going to go there. Here's why: UCLA stinks against the run, allowing almost 300 rushing yards per game. That's where K-State excels with Alex Barnes, Dalvin Warmack and Skylar Thompson. K-State defensive weakness is in the passing attack, and now they don't have to face a top 10 NFL Draft pick. Instead it'll be freshman backup Devon Modster. Sure he might be a former four-star player, but he doesn't have many reps at the college level. Then there is interim coach Jedd Fisch, who is coaching the game in place of the fired Chip Kelly, who will be monitoring from afar. Give me the team that closed the season with confidence winning four of five and is healthy, not the one missing its star quarterback, coming off the firing of a head coach, and losing three of their last five games by an average of 19 points per game.
The Pick: Kansas State -6.5
Texas Bowl
What more is there to say here? My first question would be: who IS playing for Texas in this game? The offense is subpar and is missing stud left tackle Connor Williams, plus Toneil Carter, Lil'Jordan Humphrey and Garrett Gray, while the defense is missing some of its best players, including DeShon Elliott and Holton Hill, amongst others. It just feels like Herman and his staff are totally focused on the recruiting scene and turning the program into "their guys" and moving on from the prior regime. Meantime, Missouri is led by stud QB Drew Lock, who is the only Power 5 quarterback this century to pass for at least three touchdowns passes in eight straight games. I don't think the Texas fan base (which should, in theory, provide an advantage) is into this game, and I don't think the team is all that into or focused on this game. It's all about the future in Austin. As for Missouri, the Tigers will try to end on an even higher note after winning six-straight games to end the regular season.
The money bet has been about 50/50 on Missouri and Texas, but the line keeps growing in favor of Missouri. Wise guys are all on the Tigers. Ride 'em.
The Pick: Missouri -3
Camping World Bowl
This season didn't go as planned for the Pokes, but there is still much pride for an impressive group of seniors led by Mason Rudolph and James Washington. Oklahoma State comes into this game healthy, compared with a Virginia Tech team that will be without leading receiver Cam Phillips and leading rusher Travon McMillian. Virginia Tech's strength is its defense, but they haven't seen anything close to what Oklahoma State brings to the table from a talent, depth and schematic perspective. Their only like opponent: Pittsburgh, who the Hokies barely beat 20-14 and Oklahoma State crushed 59-21. It's never that easy, but just another example of why I'm so heavy on the Pokes in this spot.
For the record, the wise guys are on Virginia Tech. 75% of the money is going on Oklahoma State, but the line has shrunk for the Cowboys (from -6.5 to -5.5), meaning the big money is on the Hokies. I don't care. I really believe OSU rolls to victory.
The Pick: Oklahoma State -5.5
Alamo Bowl
These two teams are, in many ways, mirror images of each other. But its the TCU Horned Frogs who are the better version. Both teams want to run first and play defense. But it's TCU that, if it comes down to the quarterback, has the better and more experienced signal caller in Kenny Hill. Plus, the TCU pass defense efficiency was tops in the Big 12, compared to Stanford's which was 8th in the Pac-12. No one takes more pride in these games for the Big 12 conference than Gary Patterson. So I'll take the better coach, with the better quarterback, who also happens to be playing down the road (relatively speaking) from his home base.
The Pick: TCU -3
Liberty Bowl
This has been the hardest game for me to pick, but here what I think this game comes down to: Memphis has an explosive offense that has owned the AAC all season long. But now they have to face an Iowa State team that has faced similar offenses the entire season, except with better players and athletes. There won't be much new or different that the Cyclones highly-ranked defense is going to see that it hasn't already. Plus, just look up the pictures on Twitter, Cyclone Nation has shown up to Memphis in full force, to somewhat negate the Tigers' home field advantage. Also, ISU QB Kyle Kempt is healthy for the first time since injuring his shoulder against West Virginia in early November. Reports have come out he barely practice the entire month after he got injured. This is an incredibly proud group of Iowa State seniors, who helped lay the foundation for what's to come in Ames. For that reason, along with this is an Iowa State team that beat two top 5 teams and out of their five losses, only the Texas defeat didn't go down to the wire. Give me the Cyclones to cover this spread of more than a field goal.
The Pick: Iowa State +4
Coming next: Rose Bowl