Uncategorized
Big 12 commissioner Bob Bowlsby is 'not ready' for CFB Playoff expansion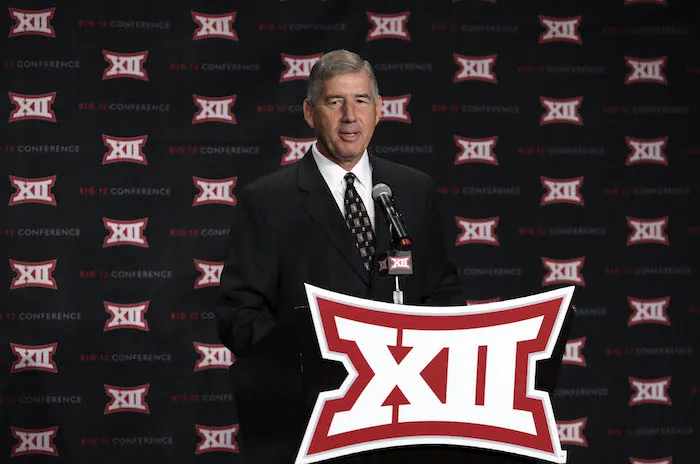 As we get ready for the National Championship game on Monday between two SEC teams in Alabama and Georgia (I just threw up in my mouth a little bit), the debate rages on and seems to get louder by the year, "when is this darn this expanding to eight?"
Well, if Big 12 commissioner Bob Bowlsby has his way, it's not going to be anytime soon. According to ESPN college football reporter Heather Dinich, Bowlsby, "told me he's not ready for any serious talks about expanding the playoff."
Bowlsby also said he has no interest in hearing about how UCF is National Champs because they didn't play a Power 5 schedule, adding,  "if TCU and UCF played 10 times, I defy anybody to convince me that UCF would win the majority of the games. Of course I've only been looking at it for 35 years."

Classic Bowlsby, tossing in the arrogant humor at the end. That being said, he's not wrong. It's why, despite what our own Cameron Brock wrote the other day accepting UCF as his National Champs, I don't buy it because the Knights would probably go 4-5, maybe 5-4 in the Big 12. That being said, maybe they could go 6-3 or 7-2 in the SEC. Excuse me, 6-2 or 7-1, since the SEC only plays eight conference games, because, ya know, it's such a grueling schedule it's amazing they all make it out alive after all is said and done.
What we do know is this: the debate over expanding isn't going away anytime soon.
By the way, how about a clown Paul Finebaum shirt for your best friend? Come on. Do it!