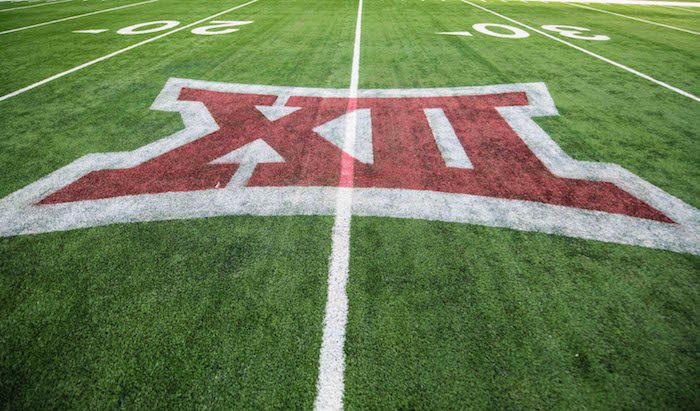 It's the offseason, so that's the perfect time for the inaugural HCS Mailbag! We hope to keep this rolling into 2018 and make it a weekly staple on Heartland College Sports. Please tweet us your questions, or we will make a post on Facebook where you can put your questions up, or email me directly at [email protected]
Here we go!
Should Oklahoma fire mike stoops

— Dilly Dilly (@WarrenAltobello) January 3, 2018
Should they? Debatable, but I'd still say no. Will they? No chance, not now. Can you imagine Lincoln Riley firing the brother of the man who remains his mentor and gave him the biggest break of his coaching career? Sure the Oklahoma defense was awful for most of the game against Georgia, especially against the run. But, OU's defense did come on strong as the season progressed and I think Stoops does deserve some credit for that.
What OU needs is to get better at the linebacker position. Sure there is some talent there in the likes of Caleb Kelly, and guys like Rick DeBerry was a five-star recruit in 2016 who has dealt with injuries. But OU just has two linebackers committed for 2018. One came down yesterday in four-star Nik Bonitto, from Florida, and then there's three-star Brian Asamoah from Ohio. OU doesn't have one of the top 25 linebackers in the state of Texas committed to their program. In fact the top four linebackers from Texas in the Class of 2018 are all going to SEC schools: DeShaun White (A&M), Alston Orji (Vanderbilt), Bumper Pool (Arkansas) and Chad Bailey (Missouri). Note: fifth on that list is Byron Hobbs, who is going to Texas.
Last year, OU did land Kenneth Murray, who was ranked as the sixth-best linebacker in TX, but was a three-star recruit. The top 5 went Ohio State, A&M, USC, A&M and Ole Miss. In 2015 and 2016, OU didn't have one of the top 50 linebackers in Texas go to Norman. Meantime, Texas, TCU, Baylor and even Texas Tech had more success at this position. That's a problem that OU, which should partially own the state in recruiting, even with the increased competition from the SEC.
With only 2 preseason first team all big 12 spots for running back who get left out? Anderson, Hill, or Montgomery?

— Dave Beall (@Shroudedllama) January 3, 2018
I'd probably leave out TCU's Darius Anderson. And that's not because Anderson is less talented than Oklahoma State's Justice Hill or Iowa State's David Montgomery. But it's a simple numbers game. Anderson is going to be sharing next season's backfield with Sewo Olonilua and Kenedy Snell. Hill and Montgomery are clearly the top dogs in their respective backfields. So when it comes to things like overall carries and total yards, I find it unlikely that Anderson reaches the same number as the other two, which means he probably gets left off the first-team All-Big 12 in 2018 and ends up on the second team.
What are the chances OSU starts a freshman QB in 2018?

— Stephen Duke (@SDuke108) January 5, 2018
I know rising senior Taylor Cornelius was listed as the back up to Mason Rudolph for most of the season, but I have a hard time seeing him as the starter next fall. My best guess, at this point is it comes down to rising redshirt sophomore Keondre Wudtee or rising true sophomore Jelani Woods. Woods was the more hyped prospect coming out of Cedar Grove HS in Georgia, where he was a Top 25 pocket passer and generally considered a top 40 quarterback prospect. But to be fair, neither were viewed as can't-miss, rockstar prospects, unlike Mason Rudolph, who was recruited by the best of the best (Alabama, Notre Dame, Georgia). Sure there is a highly-touted true freshman coming in in Spencer Sanders out of Texas, but does Gundy really want to go that route? He may get a shot in camp, but I think experience will win out, at least from the get go. So it seems like it will come down to Wudtee or Woods. From there, I'd put my money on Woods. If one or both struggles to start the season, then there's Sanders waiting in the wings, a la Mason Rudolph in 2014.
Is it cool to shave a question mark on your chest? pic.twitter.com/G3Q33z6Zh3

— Kinda Dino? (@CardellaDino) January 4, 2018
I think there is real potential here to shaving a question mark on your chest. I just thought of a neat way to propose on a beach: you take off your shirt, get on one knee, say, "Will you marry me?" And boom, there's the big question mark shaved into your chest for a little extra emphasis. I don't see how she would ever say "no" to such a brilliant and unique proposal. I'm trying to think of any other scenario where it's "cool" to shave a question mark on your chest… and the answer is there are none! So, then you're just a douche. Long and short, unless you're putting together a wild beach proposal, avoid the question mark shaved into the chest.