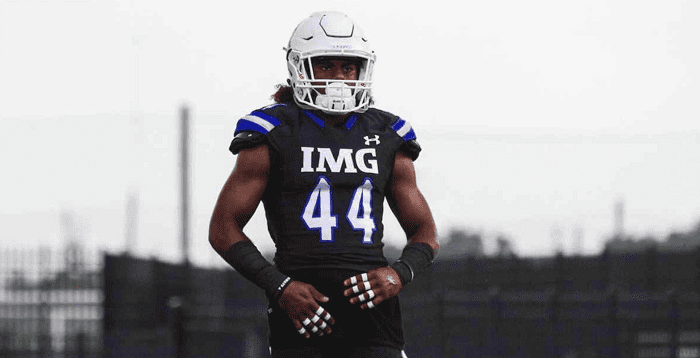 Heartland College Sports reporter Derek Duke covered Saturday's U.S. Army All-American Bowl and got a chance to catch up with future Oklahoma Sooners cornerback Brendan Radley-Hiles. Radley-Hiles is a 5'10", 183-pound cornerback from Inglewood, CA, and was recently attending IMG Academy in Bradenton, Florida. He actually committed to the Sooners on Saturday and is ranked as the No. 7 cornerback in the nation and the ninth-ranked player in Florida. He joins an Oklahoma program that is coming off an appearance in the Rose Bowl, but clearly needs help on the defensive side of the ball. Brendan Radley-Hiles picked the Sooners over offers from UCLA, Nebraska, USC, Florida, Notre Dame, Alabama and several others across the country. 
Here's Duke's Q&A with Radley-Hiles following yesterday's game.
HCS: What stuck out to you about Oklahoma compared to any other school?
Brendan: "Just the relationships I have with the coaching staff and the Big 12. They (Big 12) loves to throw the ball and that's all I really needed. Put the ball in the air and I'll do the rest."

HCS: Do you feel like you can make an instant impact next season?
Brendan: "Of course. They have I good defense, but I want to come in and make an instant impact and do what I got to do."
HCS: There has been a lot of questions surrounding DC Mike Stoops, what's your thought on that when deciding to go to Oklahoma?
Brendan: "I have committed to coaches before and it didn't always work out when I realized the school wasn't the place for me when they left. So, I am committed to a logo. I am committed to the University of Oklahoma."