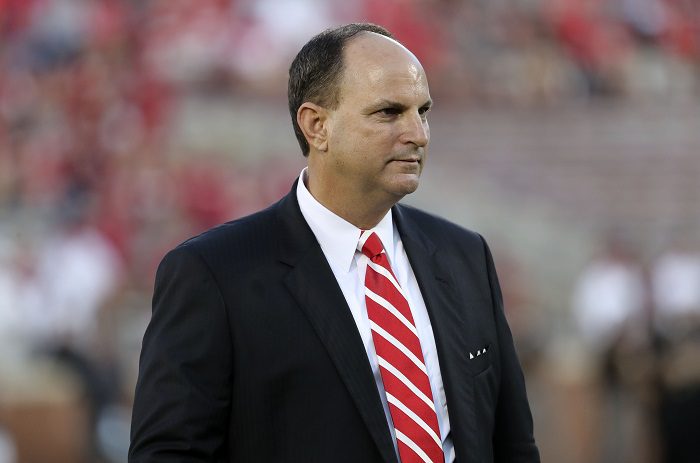 The College Football Playoff committee will have a little more Big 12 flavor to it starting next season. Oklahoma athletic director Joe Castiglione will join the committee, according to ESPN. 
The committee is made up of 13 members and Castiglione is one of six new members expected to be announced next month. Those being replaced include Texas Tech athletic director Kirby Hocutt, Clemson athletic director Dan Radakovich, former USA Today reporter Steve Wieberg, former Arkansas athletic director Jeff Long, former coach Tyrone Willingham, and former NCAA executive Tom Jernstedt.
It's also entirely possible Castiglione could be the committee chairman next year. Since Hocutt's term is expiring, they try to replace the chairman with someone in the same region.
Every committee member will serve one three-year term.

Castiglione has been OU's AD since 1998 and has overseen Oklahoma's athletic programs with 17 national championships and 78 conference titles. He's a 1979 graduate of Maryland and spent the prior 17 years to OU in the University of Missouri athletics department.
Castiglione has not only overseen success on the field, but in the classroom, where OU student-athletes posted an 11th consecutive semester of a cumulative GPA at 3.00 or higher at the close of the spring 2017 semester. He's also overseen vast facilities improvements, most recently a $160 million renovation to Gaylord Family – Oklahoma Memorial Stadium that will debut for the 2018 season.