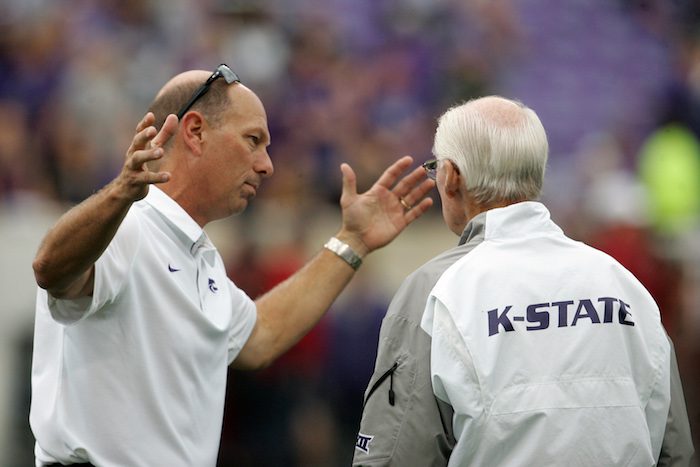 Tragedy has struck the Kansas State family. Matthew Snyder, the grandson of head football coach Bill Snyder, and son of associate head coach Sean Snyder, died Wednesday in Manhattan, as first reported by the Manhattan Mercury. 
According to reports, emergency responders were called to the 3300 block of Claflin Avenue in Manhattan around 1:10 p.m. Wednesday.
13 News WIBW has learned that the death is being investigated as a suicide.

Sean Snyder has been the director of football operations under his father for the past seven seasons, and with his father's heath suffering last offseason, Bill Snyder has often said that Sean essentially runs the program.
It's been a rough year for the Snyder family. Snyder was diagnosed with throat cancer  last offseason, but was able to return to the sidelines this season and lead Kansas State back from a 3-5 start to the season, to winning five of its last six games to finish 8-5 with a 35-17 win over UCLA in the Cactus Bowl.
Snyder confirmed a couple weeks ago he plans to return to coach the Wildcats for the 2018 season, but will continue to go year-to-year.
All of our prayers and well wishes go out to the Snyder family during this incredibly difficult time.