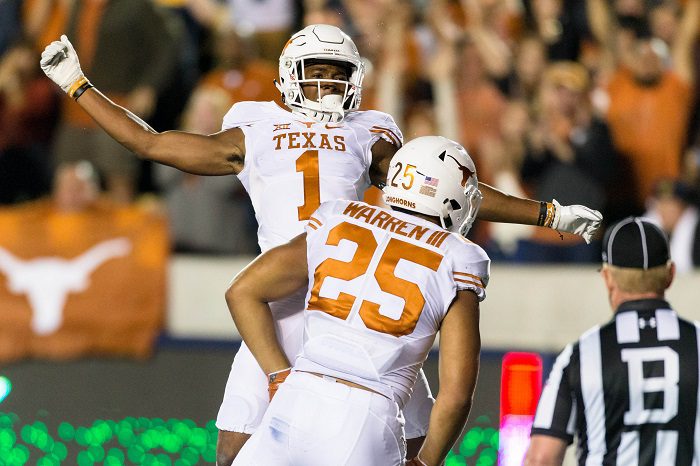 Former Texas Longhorns running back Chris Warren III has apparently had a change of heart. It was announced shortly after the season finished that Warren planned on transferring, but in a stunning move, the running back's name was listed by the NFL under eligible underclassmen who declared for the draft.
This is, to put it as simply as possible, absolutely shocking. Frankly, it makes no sense.
Warren came to Texas from Rockwall, TX as a four-star recruit. He was listed as a top 25 player in the state and top 15 running back in the country.
He burst onto the scene during his freshman year in 2015, racking up 470 yards on 71 carries, good for 6.6 yards per carry, plus four touchdowns. Last season he finished with 62 carries and 366 yards in the first four games. He then suffered and injury and was out of the rest of the season, when D'Onta Foreman stepped up and won the Doak Walker award as the nation's top running back. This season, Warren saw limited time in a crowded backfield, rushing for 314 yards on 71 carries.
Warren only had four carries over the final four games, none in the last two, as he was transitioned from running back to tight end. He had a 20-yard touchdown reception against West Virginia two weeks ago.
I wish Warren all the best, but I have no idea what he, or his family, were thinking. The young man would've been much better off proving he can actually handle a season-long workload and reestablishing himself before trying to play at the next level.