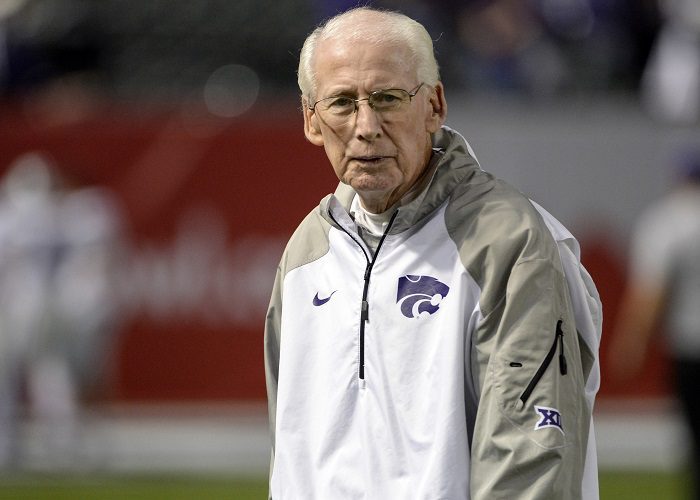 Kansas State's wide receiver corps picked up a nice addition on Saturday. Michigan State wide receiver Hunter Rison announced on Twitter he will be transferring to play for the Wildcats.
Blessed to say I will be furthering my athletic and academic career at Kansas State University! #EMAW pic.twitter.com/5AmjdgM3ky

— Hunter Rison (@hunterrison) January 20, 2018
Rison is the son of former Michigan State All-American receiver and NFL star Andre Rison.  The native of Ann Arbor, Michigan went to Michigan State with high expectations. He was a former four-star prospect from Ann Arbor Skyline High School and was an early enrollee as part of the 2017 signing class. Rison had offers from all over the country including Alabama, Miami, Ohio State, Texas A&M and UCLA.
Rison had 19 receptions for 224 yards as a freshman with the Spartans during the 2017 season. But a big portion of his production came in September in a loss to Notre Dame, when Rison racked up 73 receiving yards on four catches. Over the final nine games of the season, Rison had a total of 13 catches.
Rison's output may not look impressive for a Big 12 team, but he was fourth on the team in receiving yards and sixth on the team in receptions. But reports are that Rison and his father were not happy with his role in the offense.
So, why Kansas State? Well, Andre Rison apparently told 247Sports that he has several connections with the program and is friends with KSU wide receivers coach Andre Coleman.
Prior to Rison's visit to Kansas State, his father told 247Sports he has multiple connections with the program and is friends with wide receivers coach Andre Coleman.
What's interesting is that K-State is far from a pass-happy offense that might appease what Rison and his father are looking for. But K-State is never afraid to be creative and Bill Snyder will find a way to get the ball into his most explosive player's hands.
Due to NCAA rules, Rison will have to sit out the 2018 season and will have three years of eligibility remaining.