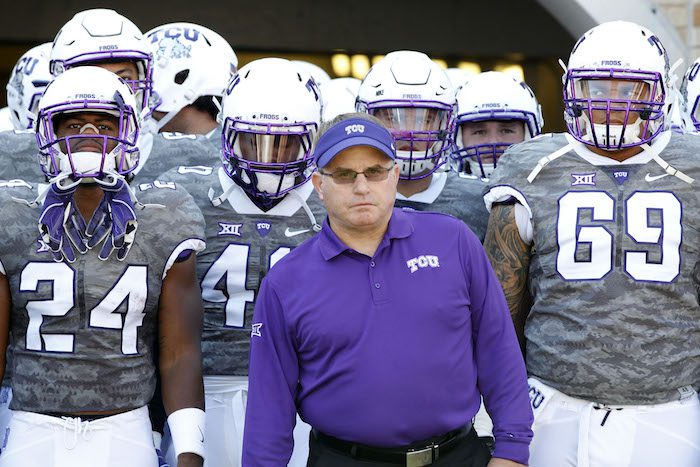 Sadness struck the Horned Frogs family over the weekend, as Gary Patterson's father, Keith W. Patterson, died at the age of 82, according to the Fort Worth Star-Telegram's Stefan Stevenson.
Funeral services are scheduled for 10:30 a.m. Thursday at Beckwith Mortuary in Larned, KS. Larned is 17 miles east of where Patterson grew up in Rozel, Kansas. You can also pay services at the wake which is scheduled from 9 a.m to 8 p.m. Tuesday and Wednesday at the mortuary.

Patterson's ties to the area run deep, as he grew up in Rozel, and attended Dodge City (KS) Community College before transferring to Kansas State, where he then worked as a GA.
Patterson has been TCU's head coach since 2000.