Baylor Bears
Baylor DE K.J. Smith denied sixth season of eligibility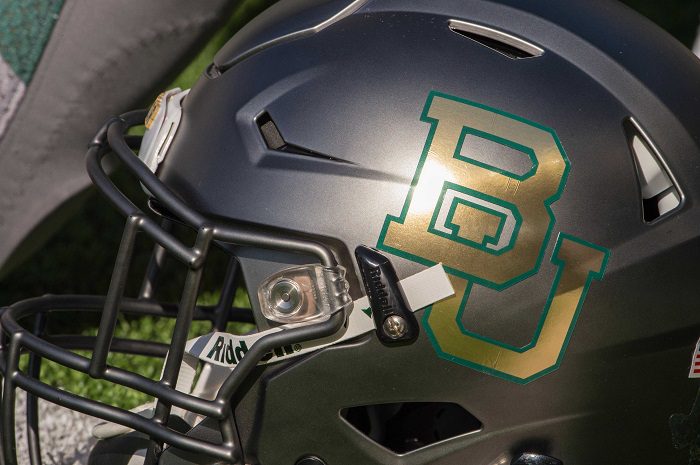 K.J. Smith will not get a sixth season of eligibility. The defensive end's college career is over after the NCAA denied a medical redshirt waiver.
Smith was supposed to be one of the leaders on and off the field for the Bears this past season, but got hurt in the season opener against Liberty with shin splints and did not play the rest of the season. Smith had big expectations entering the 2017 season, being named a preseason All-Big 12 selection.
In 2016, Smith had 11 tackles for loss and seven sacks as a junior.

Smith redshirted in 2013 and then played in all 39 games over the next three seasons, which included 24 starts. His career ends with 139 tackles and 26 tackles for loss. Smith's 12 career sacks puts him in the top 10 for most sacks in Baylor football history.
Without Smith (and several other players who dealt with injuries), Baylor went on to lose 10 of its next 11 games to finish with a 1-11, its worst in 18 years.