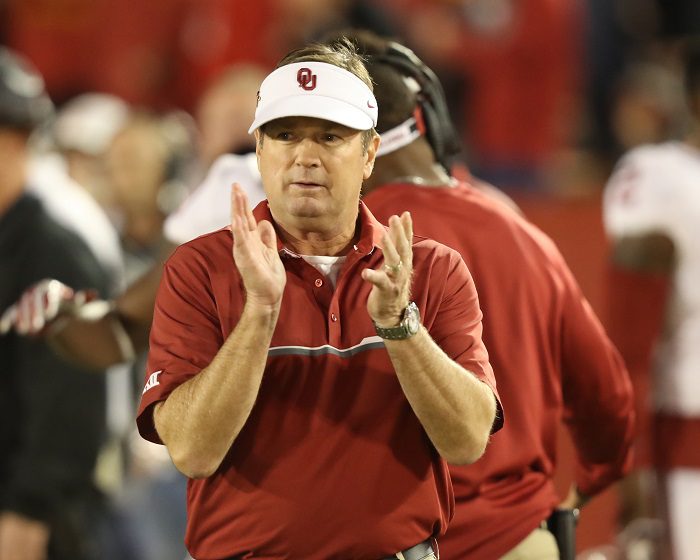 A few weeks after Drake Stoops announced he would attend Oklahoma as a preferred walk-on with the Sooners, his brother, Isaacs Stoops, has come to the same conclusion.
It's already written, I'm just turning the pages. ⚡️ #G2G #III pic.twitter.com/z5VWOLVFVs

— Isaac Stoops⚡️ (@IsaacStoops3) January 28, 2018
The two twin brothers who both wrapped up their high school careers at Norman North are going to further their educations and football careers at OU.
Isaac is considered a unranked prospect by 247Sports, who held other offers from Youngstown State, Drake, Army Central Oklahoma and Emporia State.

Isaac Stoops played wide receiver this past season at Norman North, finishing with 45 catches for 916 yards and 12 touchdown grabs, while also playing some cornerback, finishing with 4 pass break ups, 1 interception and 1 fumble recovery.
Below you can see his Hudl highlights, which are pretty impressive, such as the one-handed grab to start things off. Obviously it's a different caliber of athlete and player at Oklahoma, but if nothing else, the Stoops twins will each have a chip on their respective shoulders as they look to prove they're there for more than their last name.
Best of luck to both twins moving forward and it'll be nice that Bob doesn't have to go to far to watch his sons (possibly) play. A win-win!