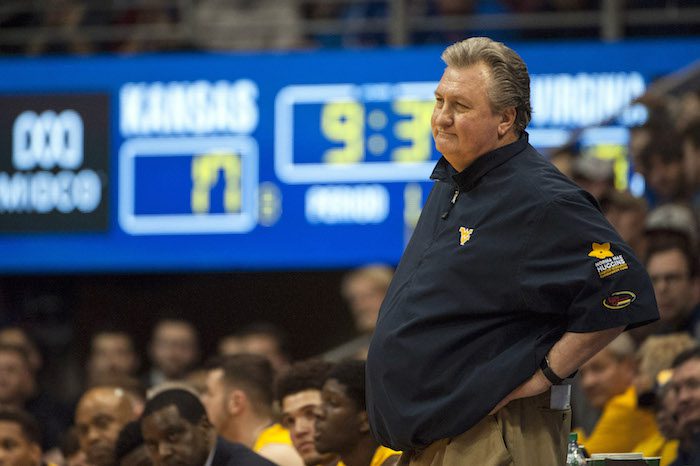 A new report from the Charleston Gazette-Mail confirms that the West Virginia athletic department has had discussions with the Big 12 conference following Saturday's game against the Kansas Jayhawks in Lawrence.
After losing to Kansas on Saturday and having a -33 margin (35-2) at the free throw line, Mountaineers head coach Bob Huggins went off on the officials saying, "I don't think I've ever been in a game where the disparity was what it is. 35-2. I have never been in a game like that."

Huggins added he believes the officials should have to face the media after games, just like the 19-20 year old players are required to.
The Gazette-Mail reached out to WVU AD Shane Lyons, who admitted to talking to the Big 12 this week, but didn't give many details, saying, "Every AD in the league has conversations with the Big 12 on a regular basis. Since the Kansas game, I have had several conversations with the Big 12 on a variety of business topics."
A study done by Yahoo! Sports this week analyzed how much home cooking the Jayhawks received, coming to the conclusion that since the 2004-2005 season, KU has received more than 4.5 fouls per game than their opponents, on average. The national average is 2.38 more foul calls for home teams over that same span.
The Mountaineers are back in action on Tuesday night when they take on the Baylor Bears, who have won five-straight games, in Waco at the Ferrell Center.