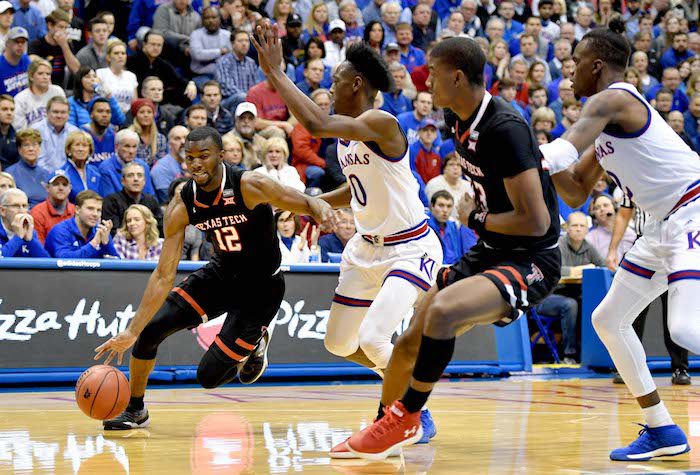 As we approach Saturday's highly-anticipated showdown between Texas Tech and Kansas in Lubbock, tickets to get into the game have become one of the hottest tickets… not just in West Texas, not just in the State of Texas, hell not even just in the Heartland, but in the country.
Friend of the website, Jarret Johnson of InsidetheRedRaiders.com, pointed out that the price to get into the Texas Tech vs. Kansas game is among the most expensive in the nation for sporting events on Saturday night.
Chris Beard wanted #TexasTech hoops to become the hottest ticket in town and needless to say mission accomplished. In fact, according to this graphic courtesy of @Spiewak and @VividSeats, #TTU vs #KU is 1 of the hottest tix in the country: https://t.co/WwQEepEqNw #GunsUp #WreckEm pic.twitter.com/A9HKA5a1kQ

— Jarret Johnson (@JohnsonJarret) February 22, 2018

For perspective, the "get in the door price" for Texas Tech vs. Kansas, according to data from Vivid Seats is $134.
Meantime, here are the prices for the following events on Saturday night (chart provided by our friends at Vivid Seats).
So, maybe even more amazing than the fact that the Texas Tech home basketball game is the third-hottest ticket in America on Saturday night, is that anybody would pay $154 to James Dolan to watch his garbage basketball team in Madison Square Garden. But that's neither here nor there.
Regardless, head coach Chris Beard has turned his program into must-watch basketball, and even though those were his goals when he came back to Lubbock as the head coach, I'm not sure anyone predicted the turnaround coming this quickly. These are exciting times for Texas Tech hoops. Cherish 'em. Enjoy Saturday night. But don't take out a PayDay loan to try and get yourself into the arena.
I'm telling you, that won't be worth it.