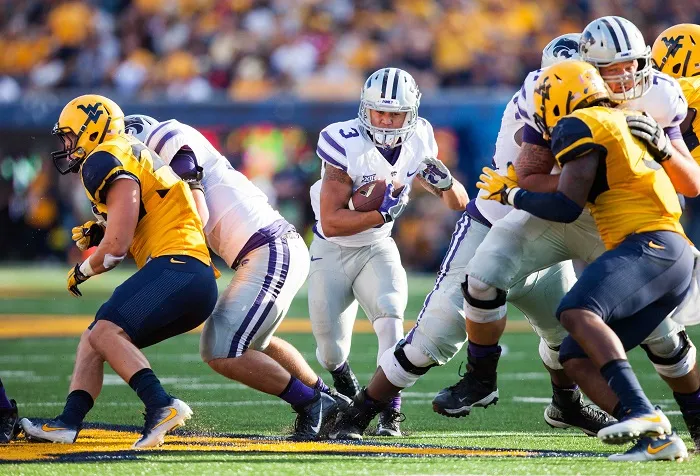 Kansas State has lost some unexpected pieces this offseason, so many Wildcats fans were probably relieved to hear that Dalvin Warmack would be returning for his senior season in Manhattan.
The running back made the announcement on Twitter Monday night.
— Dalvin Warmack (@Dalvin_warmack1) March 6, 2018

If you recall, Warmack announced in early February he would be leaving the Kansas State program, but a chat with his new position coach has given him a change of heart. 
Warmack is referring to new running backs coach Eric Hickson, who played for the Wildcats in the 90's and recently began his coaching career with stops at Garden City Community College and then Akron, before coming back to the Wildcats.
Warmack has been lightly used, some may say underused, during his time with the Wildcats. Last season, Warmack finished with 252 rushing yards and three touchdowns, along with two catches on the season. But when he got the ball, he was able to have success, finishing the 2017 campaign with 5.3 yards per carry. He finished fifth on the team in rushing behind the three quarterbacks of Jesse Ertz, Alex Delton and Skylar Thompson, along with primary running back Alex Barnes.
The running back's best game of the season came in November against West Virginia when he racked up 96 rushing yards on 14 carries. But Warmack had eight games with three or fewer carries.
So hopefully this works out for Warmack and the Wildcats, who will need bodies in the backfield this coming fall.