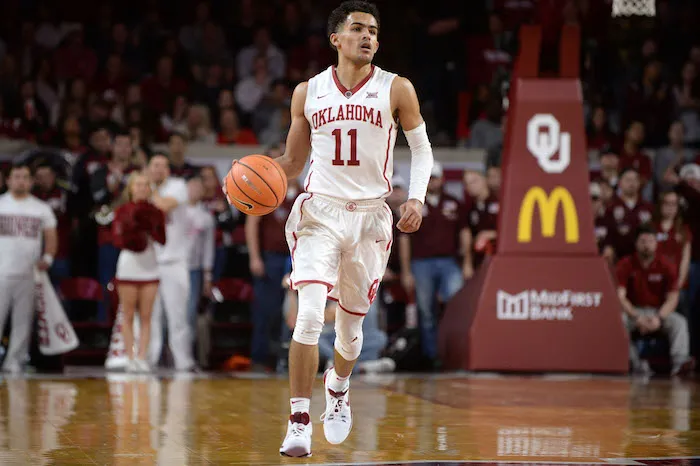 Many of us figured that Thursday's loss to Rhode Island would be the last we'd see of Trae Young in a Sooners uniform. But if his father has any say, that might not be the case.
Following the loss in the first round of the NCAA Tournament, Trae's father, Ray, told reporters, "I would love for him to think about coming back and maybe being national player of the year next year. But it's his career, his life."

Young is considered a top-10 pick in this year's NBA Draft, but it's been a tale of two seasons. Oklahoma got off to a 14-2 start and was ranked in the top 10 early in the season. But OU finished the season losing nine of 11 games and Young's efficiency dropped as the season went along and teams began focusing more and more on the freshman.
Young was uncommitted after the loss to Rhode Island, saying, "This team's going to be – this team is young. I mean, this is a good experience from last year, only winning 11 games [in 2016-17] to coming to the NCAA tournament is a big jump. So I can't wait to see the jump from now to next year."
If hoops doesn't work out, Trae Young may have a future as a politician.
All that being said, anyone who is about to be a lottery pick in the NBA Draft has to go.
But all that being said, in a dog-eat-dog world of college sports, from agents, coaches, and sneaker companies, you have to give Ray Young credit for coming out and saying another year of college would be a positive for his son.