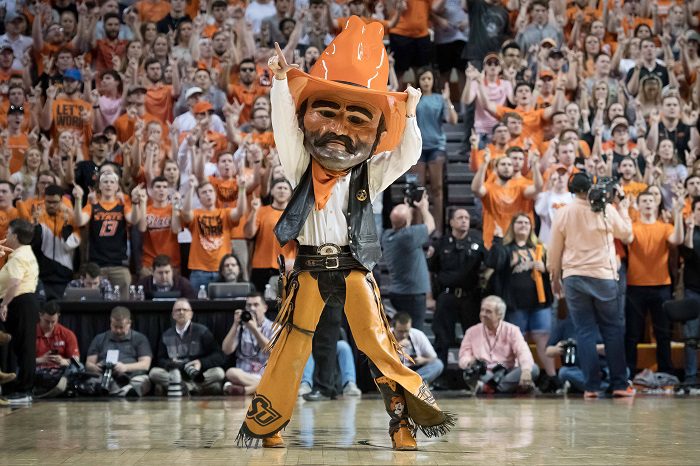 (3) Stanford (19-15) at (2) Oklahoma State (19-14), 6 p.m. Monday, ESPNU
How they got here: Both Stanford and Oklahoma State were selected as at-large teams for the NIT.
NIT results: Stanford — def. BYU, 86-83; Oklahoma State — def. Florida Gulf Coast, 80-68.
Expected starters and head coach
Stanford — G Daejon Davis (10.7 ppg, 4.8 apg), G KZ Okpala (10.2 ppg, 3.9 rpg), F Dorian Pickens (15.2 ppg, 3.7 rpg), F Travis Reid (19.5 ppg, 8.5 rpg), F Michael Humphrey (9.8 ppg, 6.8 rpg). Head coach — Jerod Haase (112-85 overall, 32-32 at Stanford).
Oklahoma State — G Kendall Smith (12.9 ppg, 2.9 apg), G Lindy Waters III (10.0 ppg, 3.6 rpg), G Jeffrey Carroll (15.1 ppg, 6.2 rpg), F Cameron McGriff (8.7 ppg, 5.5 rpg), F Mitchell Solomon (8.3 ppg, 6.4 rpg). Head coach — Mike Boynton (20-14 overall and at Oklahoma State).
About Stanford: Stanford was last in the postseason when the Cardinal won the 2015 NIT title. In fact, Stanford has won three NIT championships (1991, 2012 and 2015) and in nine NIT appearances has a record of 18-5. The Cardinal won a tense opener with BYU at Maples Pavilion, where Stanford has won its last nine NIT games. Reid and Humphrey had huge games inside for Stanford, as Reid scored 25 points and grabbed 14 rebounds while Humphrey had 11 points and 14 boards, as the Cardinal outrebounded the Cougars, 33-27. Stanford had five players score in double figures, but it had to nurse a 10-point lead in the last 36 seconds to fend off BYU.  
About Oklahoma State: Oklahoma State won its opener on the strength of its defense, as it forced 18 FGCU turnovers and held the Eagles to 38.3 percent shooting as the Cowboys won their NIT opener. While Carroll (18 points, 8 rebounds), Solomon (13 points, 9 rebounds) and Waters (10 points) all had good games, the big boost came off the bench from Tavarius Shine, who finished with 13 points and 7 rebounds. Smith added 8 rebounds despite 1-of-11 shooting. The Cowboys had 10 different players with at least a point and 10 different players with at least a rebound as they played one of their most balanced games in recent memory. Turnovers were a problem as OSU had 14, but the Cowboys scored 20 points off turnovers and 26 points in the paint to counteract it.
Prediction: This should be interesting. Stanford, unlike FGCU, can match up with Oklahoma State inside. Reid and Humphreys are capable of being a real handful inside. Both of Stanford's starting guards are averaging double figures in scoring. There isn't a particularly weak link in the starting lineup. The problem is this — Stanford is 4-6 this season away from Maples Pavilion. Entering a hostile environment at Gallagher-Iba should be interesting for a team that is used to having its own homecourt advantage. OSU has won five of its last seven games and feels like the hotter team right now. So I'll take the Cowboys by a basket.
Next up: The winner faces either USC or Western Kentucky in the third round on March 21.