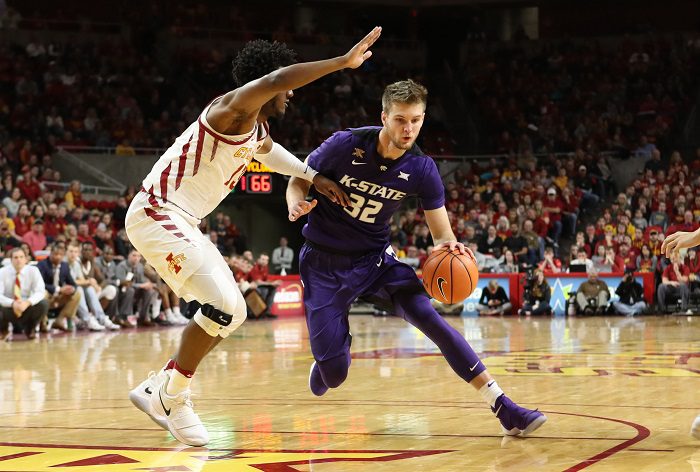 Dean Wade missed the first weekend of the NCAA Tournament, but with the Wildcats Sweet 16 bound, don't expect the junior forward to miss any more of the action, according to GoPowerCat. 
After Kansas State beat UMBC, Wade said, "I'm like 98 percent sure I'll play. I don't know if they can keep me out of this one, it's big time. I'm excited, it gives me a couple of days to heal. I'm starting to feel a lot better, day-by-day it gets better, so it gives me a few more days to heal and recover."

Wade leads the team in scoring at 16.5 ppg and 6.3 rpg. He's been dealing with a stress fracture in his foot that has caused him to miss the past three games dating back to the Big 12 Tournament. If Wade takes the court this weekend, he will have missed two weeks of game action.
The Wildcat knocked off No. 8 seed Creighton and then No. 16 seed UMBC to reach their first Sweet 16 since 2010. The winner of this game would play either Nevada or Loyola Chicago for a chance to reach the Final Four.
By the way, I'd love to know how Wade came up with the 98% number and not say, 90% or 99%?