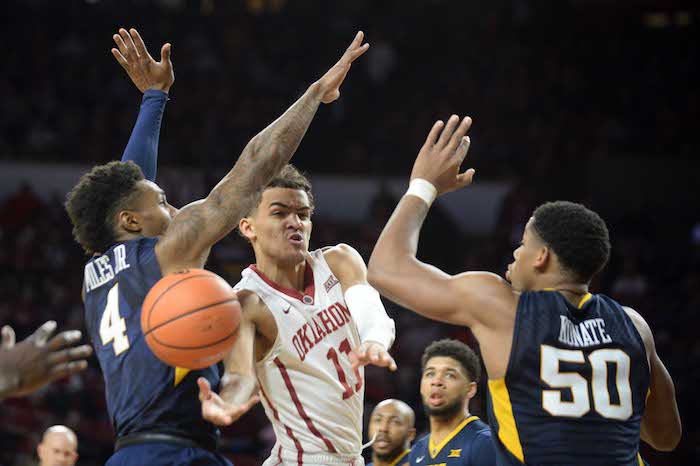 Oklahoma Sooners star freshman Trae Young confirmed on Tuesday morning that he will be entering the 2018 NBA Draft.
Young and the Sooners got off to a hot start to the season, ranking in the top 5 in the country at one point. But OU struggled down the stretch, losing nine of their last 11 games, including getting knocked out in the Round of 64 of the NCAA Tournament by the Rhode Island Rams in overtime.
But Young's individual marks were still very impressive, leading men's Division I basketball in both points (27.4) and assists (8.7) per game.

Young did admit he was disappointing in how his OU career ended, saying, "However, I will regret that I didn't help the Sooners win a national championship. I have always wanted to honor the legacies of Wayman Tisdale, Blake Griffin and Buddy Hield, OU legends who led the program to Elite Eights and Final Fours. I wanted to take the Sooners the distance — all the way to a national championship. When I chose OU, I imagined I'd have more than one chance at the NCAA tournament, but things changed and this season became my only opportunity."
Young is a projected lottery pick, with Bleacher Report having Young going No. 9 to the New York Knicks.
I'm not convinced the Steph Curry comparisons are fair, but even if he's 70% of Curry, Young will have a long and successful NBA career.