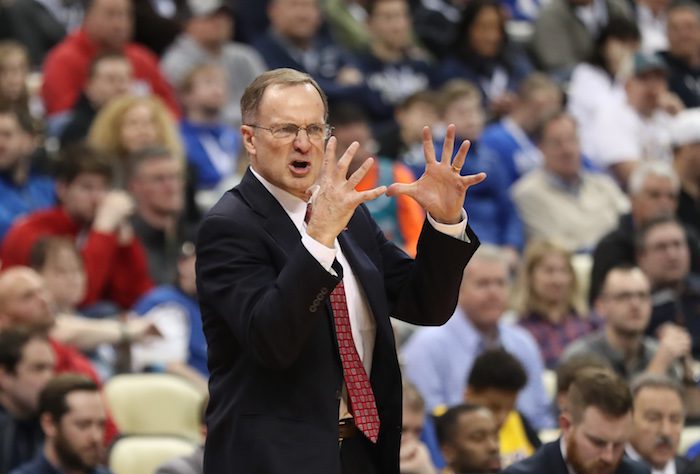 Sophomore guard Kameron McGusty announced Monday morning he will transfer from the Oklahoma basketball program.
#NewBeginnings pic.twitter.com/nOKfieqx1S

— Kameron McGusty (@KamMcgusty) March 26, 2018
It's the latest blow for Lon Kruger's program, as Jordan Sheperd announced over the weekend he will be transferring, while Trae Young leaves for the NBA Draft and Khadeem Lattin has graduated.
McGusty actually saw a dip in production from his freshman season. In 2016-17, he averaged 24 minutes per game, with 10.9 ppg and 2.2 rpg. This season, he played just 18 minutes per game and had 8.0 ppg and 1.9 rpg. The sophomore also had a slight dip in shooting percentage. He was an All-Big 12 Honorable Mention and All-Newcomer selection as a freshman.
At one point this season, the Sooners were ranked in the top 10 in the country, but stumbled down the stretch losing 9 of 11 games and getting knocked out by Rhode Island in the opening round of the NCAA Tournament.