TCU Horned Frogs
Former TCU Quarterback Trevone Boykin Accused of Assaulting Girlfriend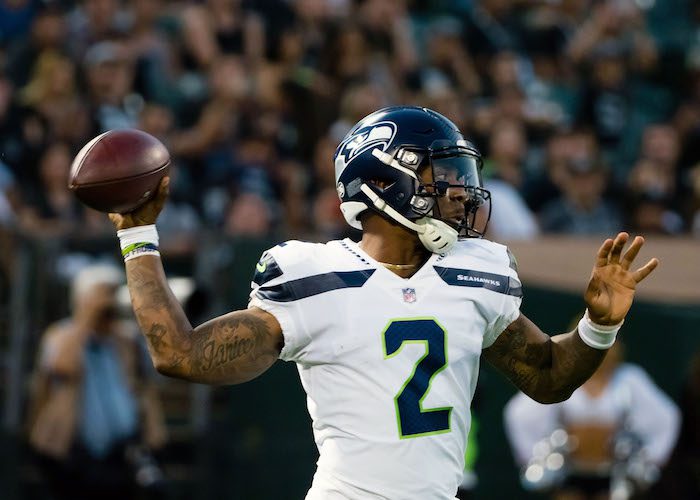 Former TCU quarterback Trevone Boykin has found himself in more legal trouble. According to WFAA, his girlfriend, Shabrika Bailey, who has a broken jaw swollen and wired shut, made domestic violence allegations public Monday night.
Police in Mansfield, Texas are currently investigating the allegations against the current Seattle Seahawks quarterback.
Bailey told WFAA she was at his home last week when they began to argue over a text message he wanted to see on her phone. She says she refused to unlock the phone and that Boykin began choking her. She went on to say, "I remember him choking me and I'm trying to calm him down. And I just couldn't. And I blacked out. I just couldn't calm him down at all."
Bailey says she woke up in a puddle of her own blood and that Boykin drove her to Dallas Regional Medical Center in Mesquite hours later on Wednesday.
Bailey suffered a broken jaw on both sides of her mouth. She was airlifted to Parkland Memorial Hospital in Dallas for further treatment because she was having difficulty breathing from a swollen and constricted airway. She was released from the hospital on Saturday, three days later.
Bailey confirmed she was with Boykin when he was previously arrested in March of 2017 for public intoxication and drug possession following a car crash that Boykin was a passenger in. Bailey says the cause of that crash was also because Boykin was attacking her. "He leaned over, attacked me, and choked me unconscious which made the car go into drive to reverse," she said.
Detectives from the Mansfield Police Department have confirmed that Boykin is under investigation.
And as of 1:00 p.m. ET on Tuesday, the Seahawks have reportedly released Boykin.
Seahawks just cut QB Trevone Boykin, per source.

— Adam Schefter (@AdamSchefter) March 27, 2018