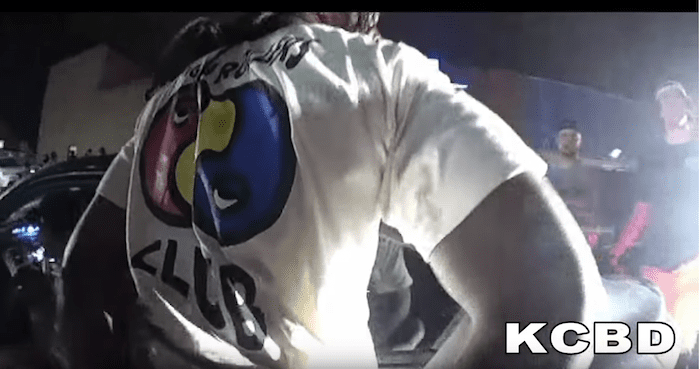 Video has been released of the four Texas Tech Red Raiders football players getting arrested over the weekend.
The video was obtained by KCBD and shows police arresting LB Christian Taylor and QB Jett Duffey. In all, four Texas Tech players were arrested including junior receiver Quan Shorts and junior defensive back Desmon Smith.

Charges against the players include criminal mischief and disorderly conduct. Police said they received a call regarding civil disturbance and were attempting to locate an armed suspect, according to the report.
Officers witnessed Christian Taylor smash the windshield of a vehicle. Taylor told police the vehicle tried to hit him. Overall, ten people were arrested, including the four Texas Tech Red Raiders football players.
"Texas Tech Athletics was made aware this morning of an incident involving members of our football program. We are still looking into the matter at this time."
In terms of punishment, head coach Kliff Kingsbury said after spring practice on Tuesday, "I want to see how the legal process plays out and see how things go from there." He added that all four players are suspended indefinitely.
As for Duffey in particular, Kingsbury said, "We believe in Jett. I believe in the type of young man he is, but he's got to stop making decisions that can affect his career."