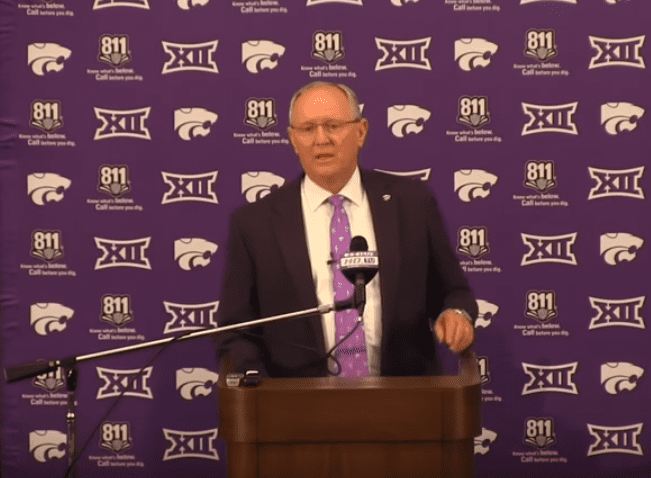 Gene Taylor has been on the job for one year as the Kansas State athletic director, and he gave a wide-ranging interview to Kellis Robinett of The Wichita Eagle.
The most interesting topic was Bill Snyder, and who and when, will replace the legendary head coach. Taylor admitted to thinking about it a lot last year, but not as much now, saying, "I don't lose sleep on it, but he is an icon. He is a legend. He has done so many great things for this program and this community that go beyond football."
Taylor and Snyder agreed that the head coach will continue for as long as he is physically able and willing to go.

Taylor also added he is not concerned about who that replacement will be, adding, "I feel pretty confident that what has been built by Coach, what has been built by facilities and what has been built by tradition, that the pool of candidates will be strong enough that I'm not worried I am going to have to go dig in the bushes to find really good candidates. They are going to be lined up. It's just a matter of making sure we find the right one that fits here."
As for the Big 12, Taylor confirmed he was skeptical of the conference coming in, due to outside perception from people in the industry and much of the media narrative. But as it turns out, this couldn't be further from the truth, saying, "All I heard was the Big 12 was falling apart. I will tell you, that is not the case. Every decision we make boils down to what is best for the conference, not what is best for Texas or Oklahoma or Oklahoma State. That's the only priority."
The AD also said that he is working on a contract extension for head coach Bruce Weber, as Kansas State joined Duke and Florida State as the only teams to win a bowl game and make a regional final this academic year.