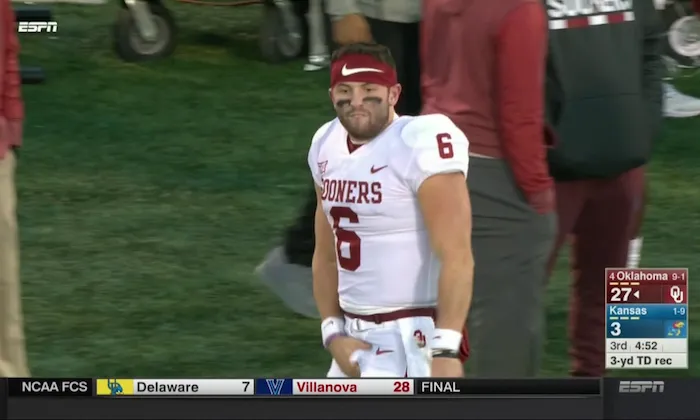 The Cleveland Browns held the No. 1 pick in the NFL Draft and selected Oklahoma quarterback Baker Mayfield. The Heisman winner was projected to be a top 10 pick, but in recent days, rumors started swirling that Mayfield had a chance to go number one.
Mayfield was one of the best players in the sport the last three years, ending his 2017 season with 43 touchdowns to six interceptions, with 4,627 passing yards, while completing over 70.5% of his passes. This following up a junior season with 40 touchdowns to eight interceptions, with over 3,900 passing yards.
Mayfield started his career at Texas Tech before transferring to Oklahoma, which sandwiched a year he had to sit out. The QB walked on at both programs.
The last quarterback the Browns drafted was Johnny Manziel, who colossally failed. The last quarterback under 6'1" that was drafted No. 1 overall was Michael Vick with the Atlanta Falcons.