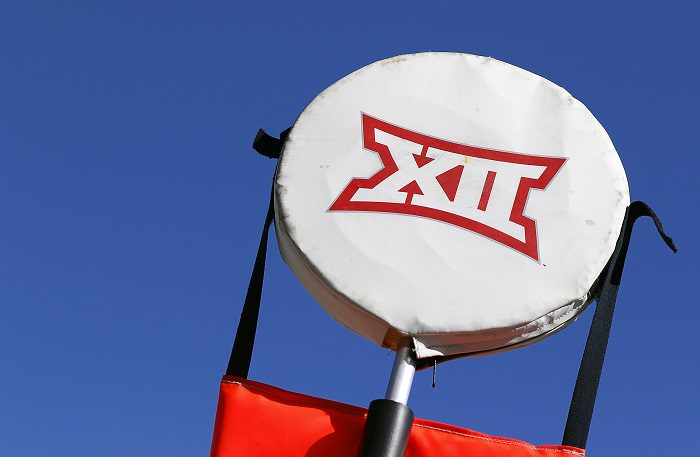 The 2018 college football season is still months away, but Vegas is just heating up. Sportsbook BETDSI has released its over-unders for the Big 12 conference football season in 2018, and here's what it looked like.
Big 12 Football 2018 season over-unders
Oklahoma Sooners: 10.5

Oklahoma State Cowboys: 8.5

TCU Horned Frogs: 8

Kansas State Wildcats: 7

Texas Longhorns: 7

West Virginia Mountaineers: 7

Iowa State Cyclones: 6

Texas Tech Red Raiders: 5.5

Baylor Bears: 5

Kansas Jayhawks: 3

When you have seven of your ten teams listed as winning between five and eight games, I'd call that a conference with a ton of parity, which many of us know the Big 12 conference has plenty of.
The Oklahoma Sooners are still clearly the favorites to win the conference, despite the fact that they lose Heisman winner Baker Mayfield and other quality players in Mark Andrews, Orlando Brown, Obo Okornkwo and more.
My way-too-early gut reactions and thoughts (we will pick our official over-unders as the season gets closer).
Oklahoma is too high.
Oklahoma State is getting a lot of respect as a program that reloads and doesn't need to rebuild, but with the pieces they lose, I'm not sure that's fair.
I'm surprised Texas is only at 7, which is the right number, but Vegas always seems to overvalue the Longhorns.
West Virginia could win the conference and is listed at "only" 7 wins.
Texas Tech feels high at 5.5, but I'd imagine that's a number Kingsbury has to hit an over on to keep his job.
Even if you think Kansas will be improved, can you really bet the over on 3?
What are your thoughts on this first round of over-unders? Let us know in the comments!