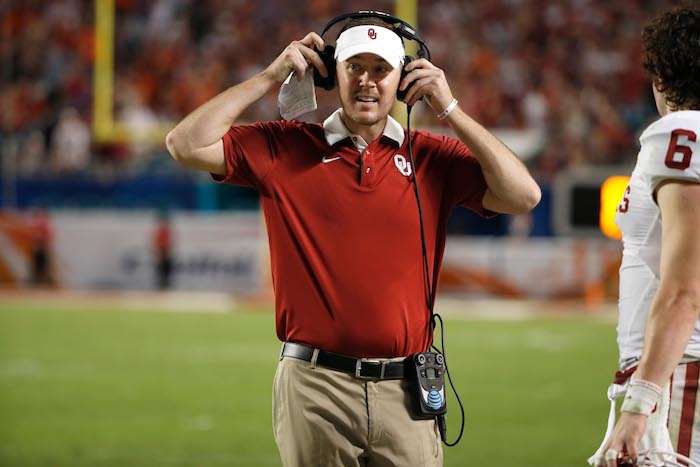 ESPN's Adam Schefter was joined by Oklahoma Sooners head coach Lincoln Riley on his weekly podcast, and the idea of Riley one day working in the NFL came up.
Riley gave his usual, fairly cookie cutter answer, but gave the folks something to chew on, saying, "I don't know. Not anything that's in my mind right now. I love where I'm at and I really love coaching this age group. I don't know that you never say never, but I feel like I got the best job in the country right now. I love coaching at Oklahoma, so I'm going to try be the best I can here."

Riley is only 34 years old and is one of the hottest coaching commodities in the country, but now that he begins the post-Baker Mayfield era in Norman, we will get an even better look at what Riley's offense is all about without a Heisman winner running the show.
If he continues at this pace on the recruiting trail, with his blazing offense and winning Big 12 Championships, then Riley will certainly be a target for some NFL teams. But the good news for OU, and other blue blood programs, is that they can pay up to $8-10 million per year for a coach if they really want to keep him.
The average NFL head coach makes about $7 million per year, and you better believe it's a helluva lot more work, and if you don't have the right quarterback you'll be out of work in three or four seasons.
But hey, if you're Lincoln Riley and you're in your mid-30's, this is a nice problem to have.