Big 12 News
Texas vs. Tennessee Tech: Super Regional Preview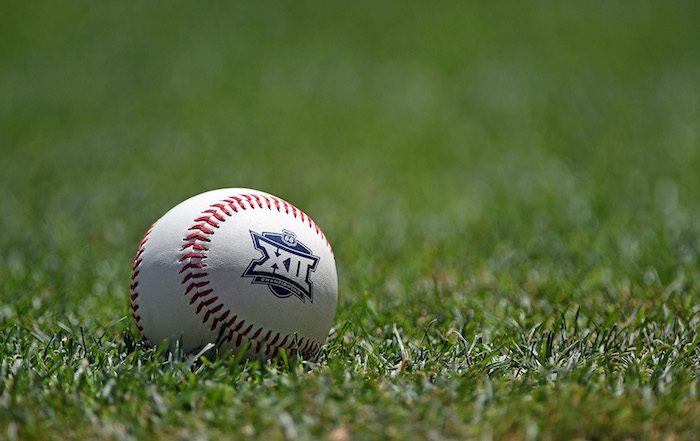 The Super Regionals are here. 16 teams remain and only eight will advance to Omaha. Texas and Texas Tech both swept through their regionals as the host. They lucked out as Duke and Tennessee Tech beat their regional hosts to provide Big 12 fans two of the eight Super Regionals hosting spots. The Red Raiders will face a overmatched Duke rotation. However, once the bullpens take over on the bump, the roles reverse. Tech will need to force Duke's hand early and often, but they certainly have the offense to do that. Most Longhorn fans probably do not know much about Tennessee Tech. This is one of those teams that many take lightly. If the Longhorns take Tennessee Tech lightly, they'll be staying in Austin for the Summer. The Golden Eagles are one of the most complete teams, and probably should've been a regional host. This team had eight players drafted in the MLB First-Year Player Draft, but Texas is the home team and should be able to take care of business. I like both Big 12 teams to advance to Omaha. Every team at this point is a stellar team, and there is a reason these teams have made it this far. Sit back, relax and enjoy the best 16 teams battling it out for a trip to Omaha and a chance to pursue a National Championship.
Tennessee Tech (52-10) at No.13 Texas (40-20)
Game 1: 2 p.m. CT Saturday
Game 2: 2 p.m. CT Sunday
Game 3: Noon CT Monday (If Necessary)
Television: ESPN2
Texas Radio: 104.9 The Horn in Austin
This will probably be one of the best Super Regionals this weekend. Tennessee Tech is a national seed in disguise. Because their stadium in not up to NCAA hosting specifications, they were provided a No.2 seed in the Oxford Regional. Tennessee Tech leads the nation in batting average and home runs. They finished conference play 27-3, and currently show over 50 victories to their name. They aren't just an offensive team though. Two of their pitchers were selected in the first 10 rounds of the 2018 MLB First-Year Player Draft. Closer Ethan Roberts has struck out 96 batters in 71.0 innings pitched. He's 6-1 with 14 saves. Roberts was selected in the 4th round by the Chicago Cubs. Travis Moths is 13-2 with a 3.86 ERA. He struck out 104 batters while walking just 36. Moths is a bit vulnerable to the long ball as he's given up 12 home runs in 19 appearances, 16 of which are starts. The Golden Eagles have hit 134 home runs this season.
Meanwhile, Texas made baseball look easy in their regional. Sure, they started off against a 200+ RPI team in Texas Southern. The Longhorns completely embarrassed in-state rival Texas A&M 8-3, a game which starter Nolan Kingham tossed 7.2 innings while battling a virus. Despite the illness, he struck out eight Aggies while surrendering just one walk. He did allow two earned runs on nine hits.
DJ Petrinsky and Kody Clemens led the offense during the regional. The Longhorns also have solid bats in Zach Zubia, Masen Hibbeler and Tate Shaw.
It's going to be an excellent series, but give the edge to Texas. They are 30-7 at home this season, and have been phenomonal in Austin under second-year skipper David Pierce.
Texas players to watch: Kody Clemens (3rd round pick in MLB Draft, Austin Regional MVP, 6-for-14, 2 HR, 2 doubles, 7 RBIs in Austin Regional); D.J. Petrinsky (4-for-8, 2 HR, 4 runs, 5 RBIs in Austin Regional); David Hamilton (.307 avg., 5 HR, 7 doubles, 6 triples, 31 stolen bases in 2018); Zach Zubia (.286 avg., 11 HR, 13 doubles, 30 runs, 43 RBIs)
Tennessee Tech Players to watch: Chase Chambers (18th round pick in MLB Draft, Oxford Regional MVP, leads nation with 82 RBIs, .404 avg., 17 HR, 78 runs, 12 doubles); Kevin Strohschein (18 HR, 17 doubles, 3 triples, .386 avg., 68 runs, 67 RBIs); Trevor Putzig (17th round pick in MLB Draft, .315 avg., 17 HR, 11 doubles, 72 RBIs, 60 runs)