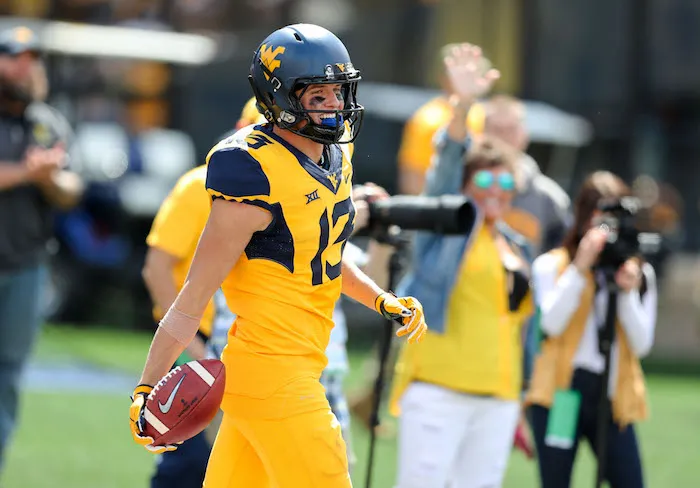 We are within 100 days until we kick off the 2018 college football season. Well, it's 84 to be exact, but who's counting? The Big 12 Conference has a slew of great non-conference games that will get fans juiced up for the conference schedule, which begins as early as mid-September for some teams. Heartland College Sports' Pete Mundo and Derek Duke will be taking you through the top 10 non-conference games on the Big 12 football schedule, ranking from No. 10 down to No. 1. Let's get to it!
No. 9: West Virginia Mountaineers vs. Tennessee Volunteers, Charlotte, NC
It's the season opener and it gets the CBS primetime slot of 3:30 ET. The Mountaineers begin a crucial season for Dana Holgorsen's legacy in Morgantown, as he has the best quarterback he's had during his time in Morgantown, (sorry, Geno Smith), and what could be the most explosive offense in the Big 12 Conference. After stumbling down the stretch last season after Grier hurt his finger, WVU needs, and should be gunning for, a 10-win season and an appearance in the Big 12 Championship Game.
This game against the Volunteers takes place at Bank of America Stadium in Charlotte. Had this game been on one of the two campuses in Knoxville or Morgantown, it probably would be higher on the list, but the neutral site always takes off some of the edge. Either way, the Vols begin the Jeremy Pruitt era after the program fired Butch Jones and then went through one of the ugliest hiring processes we've ever witnessed.
Pruitt has a rebuild on his hands, but still has lots of talent to work with. As a defensive guru, if he can harness some of those players, the WVU offense against the Tennessee defense is the far more intriguing match up to watch in this game.
Also, let's not forget this is the Big 12 vs. SEC. It's imperative for West Virginia to win this game for conference bragging rights. Frankly, it's a tough spot because West Virginia will be expected and projected to win this game. If the Mountaineers lose it, and then go on the compete atop the Big 12, it will be another chance for the Big 12 haters to say that the Big 12 is not one of the best of the Power 5 Conferences. For that reason alone, Dana Holgorsen has to have his guys show up to what is likely to be a pro-Tennessee crowd. Knoxville is about 100 miles closer to Charlotte than Morgantown, and despite the Vols struggles in recent years, the program still has one of the strongest fan bases in the country.
**Sign up here for our HCS weekly e-mails for a chance to win FREE Heartland College Sports and Big 12 team gear!!**