Big 12 News
Texas Tech Red Raiders Heading Back to College World Series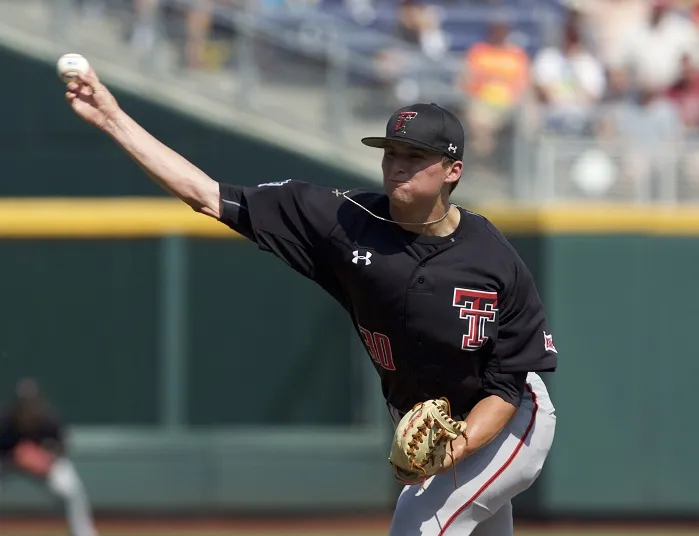 The Big 12 Conference has placed two teams in the College World Series, as the Texas Tech Red Raiders beat the Duke Blue Devils 6-2 in Monday's Game 3 clincher.
The Red Raiders got on the board first in the third inning when Gabe Holt hit a solo home run off of Bryce Jarvis. With the game tied at one in the fourth inning, Tech's Michael Davis hit a two-run bomb over the right field fence to put Texas Tech up 3-1 in a lead they would never again relinquish. A Brian Klein homer in the seventh inning gave Texas Tech some wiggle room before two more runs were tacked on in the eighth on RBI singles by Holt and Josh Jung.
Davis Martin picked up the win, giving up just one run in three innings of work to go along with four strikeouts.
Texas Tech joins the Texas Longhorns, who beat Tennessee Tech earlier Monday to reach the College World Series for the first time in four years.
For the Red Raiders, it's their third trip to Omaha in the past five years. They'll play either Auburn or Florida in their first game of the College World Series.
**Sign up here for our HCS weekly e-mails for a chance to win FREE Heartland College Sports and Big 12 team gear!!**