Big 12 News
Tom Herman Admits to Being Disappointed, Surprised by DeShon Elliott Tweets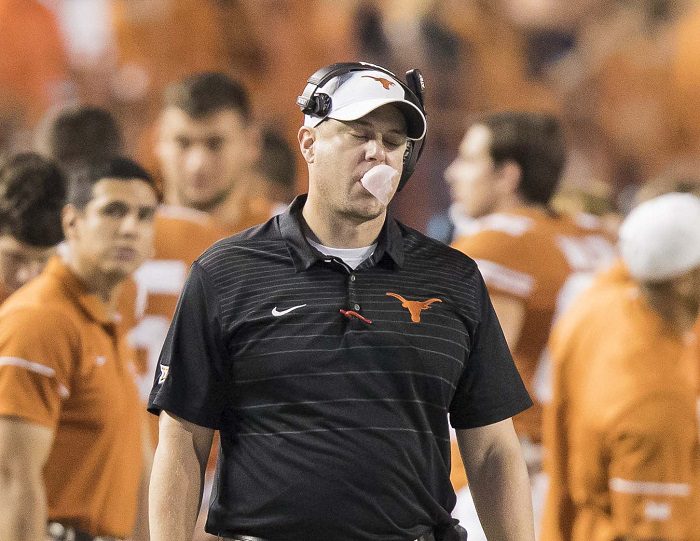 It's been a tough few days for Tom Herman, who had to deal with allegations from a former star player, DeShon Elliott, who went on Twitter and blasted the current staff.
In a series of since-deleted tweets, Elliott tweeted late last week, "I'd really appreciate it if anyone on the current staff at the University of Texas Football team besides Craig Naivar , Jason Washington or Kyle Coats would keep my name out of there mouth and continue to bad talk me or any other junior that decided to leave early."
Elliott went on to say, "If you really "loved" your players the way you portray then you wouldn't continually talk bad about them behind closed doors. Bad mouthing us to our brothers who we played for and cried and sweat for way before you stepped on campus."

Well, Herman responded on Monday while talking to the media at the Texas High School Coaches Association convention, and admitted to being, "disappointed" and "surprised", by Elliott's comments. He added, "Not real sure where that came from because we've never had an issue with him. He was a tremendous player for us. We feel like he developed a ton in his one year with our staff. We wish him nothing but the best in his quest to fulfill his dream in the NFL."
The Austin American-Statesman reported that this all ties back to a July 4th pool party in Austin that Elliott hosted and invited current players to. Those players were apparently told to not associate with the former Texas safety.
Herman has appeared to nip this in the bud by taking the high road, but I've got to believe this will have some affect on the recruiting trail moving forward and there will be some questions the staff will have to answer from high school coaches and parents, at least in the short term.