Big 12 Recruiting
4-Star CB Jeffery Carter Exemplifies Everything Wrong with Recruiting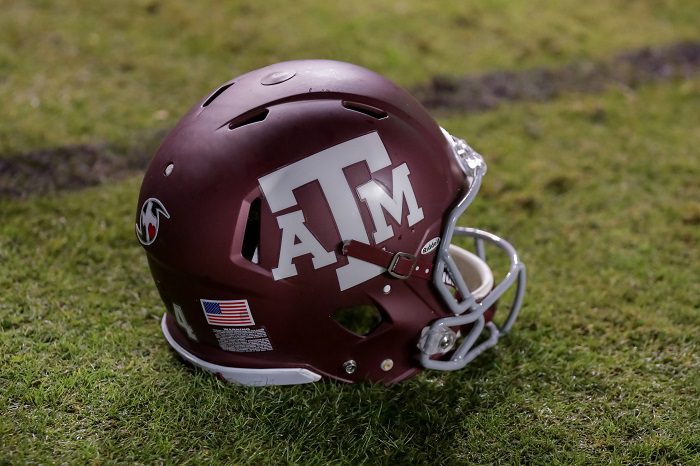 On Saturday afternoon, 4-star cornerback Jeffery Carter was scheduled to attend a BBQ at the University of Oklahoma. That trip to Norman never happened, due to what Carter claimed was a flat tire.
My dad unexpectedly got a nail in his tire and had I complete flat. Due to how far we are from our home and from OU we will not attend the BBQ at OU.

— Jeffery Carter (@jcarter2133) July 28, 2018

However, just three short hours later, we get this gem from Carter.
News at 5pm……..

— Jeffery Carter (@jcarter2133) July 28, 2018
And boom… right on cue at 5:00 P.M. CST, the announcement.
I'm done…👍🏾 pic.twitter.com/Tx3Hs8KfBC

— Jeffery Carter (@jcarter2133) July 28, 2018

Recruiting is a dirty game. We know that. Ethics are generally thrown out the window. I don't expect it to ever be as clean as many of us hope it could be. Is this the biggest issue in recruiting? No. But until basic decency returns, nothing will change, and that begins with the adults in the room.
I don't put much of the blame on Carter. Sure he looks like a man, but let's not forget he's a kid. This is on his father, the folks at Texas A&M and others. Rather than giving us the nail excuse, which just so happened to be followed up by a commitment video hours later, why not just be honest? And if you want to still have a tease and keep the suspense, simply tweet, "I've had a change of heart and won't be attending the OU BBQ. I'll have an announcement at 5PM. Thanks to OU for the invite."
Sure, I guess the nail story could be true. As our own Matthew Postins quipped, "does anyone have video of Jimbo Fisher spreading nails on I-35?" 
But you'd have to think the general public was born yesterday to buy into the excuse used by Carter. For the record, this has nothing to do with Carter picking A&M over OU. Lincoln Riley will find another four-star to recruit at cornerback. I hope he is happy with his decision to attend Texas A&M, has a great career and reaches his NFL dreams. But somewhere along the lines, with the recruiting landscape more competitive and insane than ever before, in many parts thanks to social media, someone needs to step up and be the adult in the room. Putting that on a 17-year-old kid isn't fair.
So who's up for it? Any takers? Bueller?
**Sign up here for our HCS weekly e-mails for a chance to win FREE Heartland College Sports and Big 12 team gear!!**