Big 12 News
Baker Mayfield Takes Dig at Kliff Kingsbury, Texas Tech in Docu-Series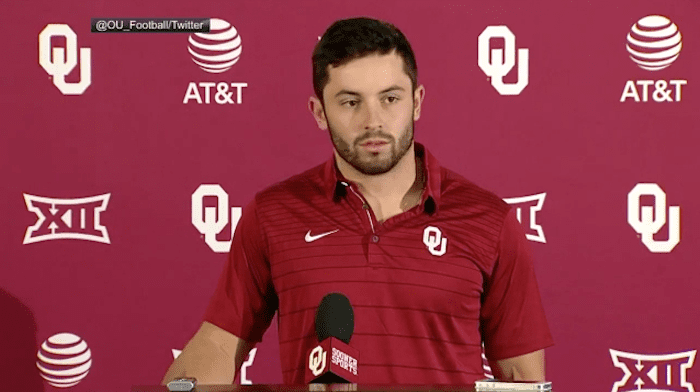 One of Baker Mayfield's greatest traits is his ability to have a massive chip on his shoulder. It has allowed a kid who was never the fastest or most athletic to walk on at Texas Tech and Oklahoma, win the starting quarterback job at both schools, win a Heisman Trophy and then become the No. 1 pick in the 2018 NFL Draft.
So it's no shocker than Mayfield still uses what he sees as a slight by his former coach, Kliff Kingsbury, as a motivating factor.
In his new FOX Sports docu-series, 'All The Way Up,' Mayfield discussed how his relationship with Kingsbury has been a roller coaster ride over the years. The quarterback said he had a great relationship with his head coach and they "were open and talked a lot", but that things changed with Kingsbury when he sprained his MCL against Kansas in the 2013 season, saying, "It went from being 'the guy' for Coach Kingsbury and then when I got hurt, it just changed a little bit … not a little bit, a lot. All the sudden it was as if I hadn't played for him, hadn't done anything for him. It was just different after I got hurt."
Mayfield added the final straw was when he did not get offered a scholarship after his 5-0 start,s adding, "I've invested a lot into this and now you're telling me you don't have a scholarship for a guy who won 5 games after choosing to come here? That was the final straw for me."
You can see the video clip below.