Baylor Bears
Baylor Bears Schedule Home-and-Home with Auburn Tigers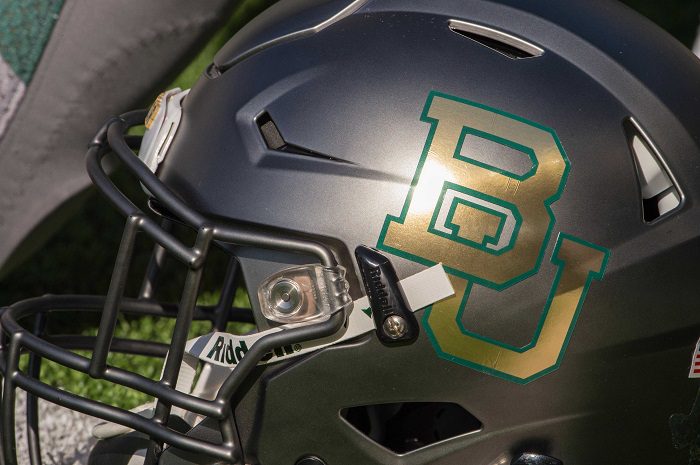 This isn't Art Briles' Baylor Bears. While Briles helped take the program to new heights, he was notorious for preferring a soft non-conference schedule. In fact, many believe it was the reason the Bears did not reach the first College Football Playoff. Well that, along with the fact that the Big 12 did not have a conference championship game.
Well on Thursday afternoon, the Bears announced a home-and-home scheduled against the Auburn Tigers for 2025 and 2026.
Mark you calendars 🗓️

August 30, 2025 – McLane Stadium
Sept. 5, 2026 – Jordan-Hare Stadium

» https://t.co/BxNcRUaZcX pic.twitter.com/3ZePxeg99z

— Baylor Football (@BUFootball) August 16, 2018

Sure, by then, who the hell knows what the state of the respective programs are, but this is really exciting for Baylor fans, who are not used to having premier non-conference opponents coming to McLane Stadium. The 2025 game will be played in Waco, with the 2026 game in Auburn.
AD Mack Rhoades said in a statement,  "One of our goals is to provide a challenging schedule each and every season. Non-conference games like these, in addition to the Big 12's true round-robin conference schedule, will help us continue to put our teams in position to compete for championships."
This season, Baylor has a non-conference game against Duke as it's top match up. Next season is weak, with Stephen F. Austin, UTSA and Rice. The upcoming Power 5 non-conference opponents are BYU (yes, technically an independent) in 2021 and 2022, and then Utah in 2022 and 2023.
Baylor holds the all-time advantage against the Tigers with a 2-1-1 record.
This should help ease the pain for Baylor fans, who don't exactly have a fantastic home slate of games this fall.