Big 12 News
TCU Names Shawn Robinson Starting Quarterback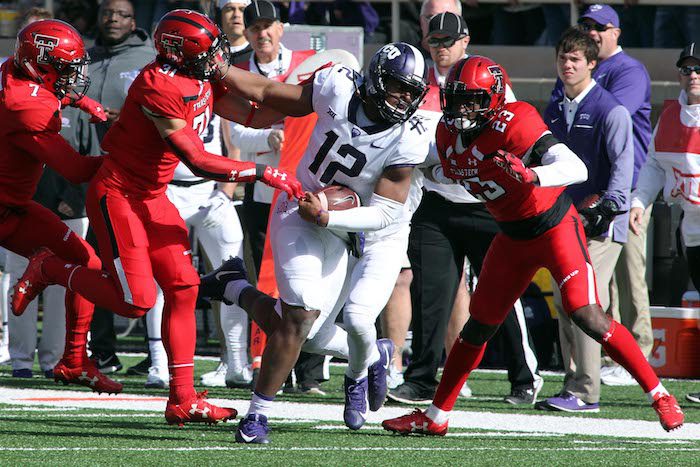 It was the news we all expected, but it officially came down on Saturday afternoon. Gary Patterson has named Shawn Robinson the starting quarterback for the TCU Horned Frogs.
Robinson beat out Michael Collins, a Penn transfer who has exceeded expectations since arriving in Fort Worth.
Robinson was a four-star recruit in the Class of 2017 and started one game in place of Kenny Hill last season. Against Texas Tech he went just 6 of 17 for 85 yards and a touchdown in a 27-3 win, but he was clearly more comfortable on the ground, rushing for 84 yards.
Patterson showed incredible confidence in his sophomore quarterback by bringing him to Big 12 Media Days last month, and that show of confidence was clearly returned at a level that Patterson felt comfortable moving ahead with Robinson to start Week 1.
The Horned Frogs open the season Sept. 1 against Southern, but the schedule picks up rapidly, as they go on to face SMU, Ohio State, Texas and Iowa State to start the season.