Big 12 News
Oklahoma Sooners Lead Four Big 12 Teams Ranked in 2018 Preseason AP Poll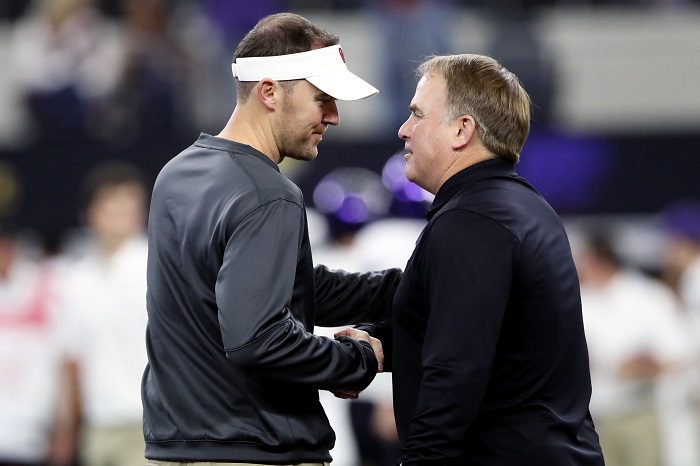 The Associated Press announced its 2018 Preseason Poll for the upcoming season and it's the Alabama Crimson Tide in the top spot for a third consecutive season. The Clemson Tigers are No. 2 followed by Georgia, Wisconsin and Ohio State.
The top Big 12 team in the rankings are the Oklahoma Sooners, who come in at No. 7. Other Big 12 teams ranked include the TCU Horned Frogs at No. 16, West Virginia Mountaineers at No. 17 and the Texas Longhorns getting love at No. 23.
Here is a complete look at the preseason rankings.
 
1
2

4

1,476

3

2

1,350

4

7

1,271

5

5

1,256

6

16

1,215

7

3

1,173

8

13

1,027

9

10

1,013

10

8

1,012

11

15

877

12

11

804

13

20

778

14

–

773

15

12

543

16

9

533

17

–

511

18

19

450

19

–

384

20

24

351

21

6

312

22

22

292

23

–

216

24

–

148

25

18

106