Big 12 News
QB Sam Ehlinger Expected to Start Week 1 vs. Maryland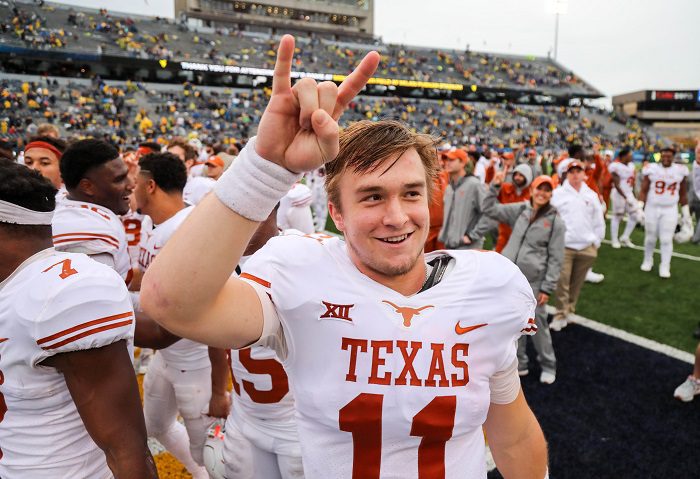 We are inside of two weeks until the college football season kicks off and starters are beginning to separate themselves from the pack. One of the most highly-anticipated decisions we were following was the quarterback battle for the Texas Longhorns. On Monday, we appeared to get our answer. Tom Herman told reporters that Sam Ehlinger would be the starter for the Week 1 game against the Maryland Terrapins.
The sophomore beat out junior Shane Buechele, as well as freshmen Cameron Rising and Casey Thompson for the starting job. It was believed all along that Ehlinger was the favorite for the job as he was a better fit for what Herman was looking to accomplish on offense.

The head coach added, "Barring any sort of catastrophe between now and the Maryland game, that's the way it will be." 
Ehlinger and Buechele exchanged places as the starting quarterback last season. The freshman started six games and threw for over 1,900 yards, with 11 touchdowns to seven interceptions while also taking a beating on the ground in rushing for nearly 400. As for Buechele, he started every game in 2016, and then seven games last season, when he threw for 1,405 yards and seven touchdowns.